An ecosystem for the hotel industry that integrates a true cloud PMS and an extensive API
apaleo today announced the introduction of the Open Hospitality Cloud — the world's first entirely open ecosystem for the hospitality industry. Hospitality companies, technology vendors and app developers will be able to build their own customised hotel management platforms by plugging in their favorite apps and systems. Open Hospitality Cloud's API will ensure that apps work together seamlessly and can support the fast digitisation of the industry.
apaleo's Open Hospitality Cloud is centered around a true cloud PMS with an intuitive user interface which facilitates quick and easy implementations in hotels and hotel groups. At the heart of the platform, a powerful inventory system manages inventory of all kind, i.e. rooms, beds, workspaces or meeting rooms for any given period – not only overnight stays and day use offerings but also bookings specified to the minute encompassing spa appointments, late checkouts and anything else that is required to operate a hotel with flexible service offerings.
Martin Reichenbach, founder of apaleo, comments, 'There is a considerable need in the market for a new approach to deploying and running a PMS considering the mobile business requirements of the hotel industry. Hotel groups have been stuck with closed, inflexible systems for far too long and are looking for an open ecosystem.'
The Open Hospitality Cloud will provide third parties with a powerful open interface to pull all relevant data into their apps, apply business logic and push any data back into the platform. apaleo has already been working closely with several launch partners such as Conichi, Up Hotel Agency andOaky who are developing specialised apps that plug into The Hospitality Cloud.
'This will be a vast improvement over the status quo in which hotels may be dependent for years, if not decades, on a single vendor and their monolithic system. The API has already been published andanyone is free to access our platform through our website (www.apaleo.com),' explains Stephan Wiesener, apaleo's CTO.
A major benefit for the hotels will be the ability to pick vendors autonomously. The hotelier will be able to choose a housekeeping app from one vendor, a CRM app from another vendor and a banqueting app from a third vendor. The plug-and-play infrastructure of Hospitality Cloud ensures that everything works together smoothly. If the hotel is no longer satisfied with one of their apps, itwill be able to swap it for a different one from the Hospitality Cloud App Store.
Marloes Knippenberg, CEO of Cloud7 Hotels comments, 'We are not technologists, we are hoteliers. We have strategies we would like to implement in our hotels but are unable to do so because the technology has not allowed us to. In this fast-changing industry, we can't afford to wait. We want solutions now. With Hospitality Cloud, we will be able to react quickly to changing environments. The possibilities will only get better over time.'
apaleo was founded in 2017 by experienced hospitality and cloud software experts. The Munichbasedcompany is well-financed and already employs 15 hospitality enthusiasts.
About conichi
conichi offers seamless hotel stays by merging digital processes with traditional services through the guests' smartphones. The app technology enables an Express Check-in, gives Keyless Access to rooms and allows Mobile Payment & Check-out in all participating Smarthotels worldwide.
About Up Hotel Agency
Up Hotel Agency has one mission, to be the best Digital Hotel Agency in the world. We work very much like a boutique hotel providing a unique range of services that are completely tailored to our individual clients. Our full service team provides modern web application development, creative websites and digital marketing to hotels which provide real results.
About Oaky
Oaky is the commission-free and personalised upsell platform for hotels to maximise profit and enhance the guest experience. With modern upsell for the modern traveller, Oaky put guests in control of designing their upcoming stay with upgrades, deals and services. Using the online dashboard, hoteliers add guest-facing deals in just one minute. Real-time revenue reports help Revenue Managers maximise profit.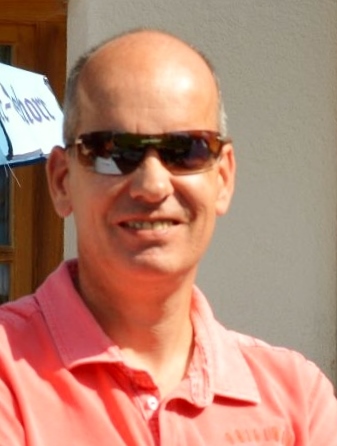 Posted by
Uli Pillau
Ulrich "Uli" Pillau is an entrepreneur and angel investor. He is founder of apaleo, a Munich based start-up developing a next generation cloud platform for the hospitality industry. Previously Uli was involved in building up several very successful software companies in the hotel and travel space. His companies included Fidelio Software, today the worldwide leading Property Management System for hotel chains and hotels. Fidelio was later acquired by Micros and today is part of Oracle. Subsequently he was leading IDeaS, a company offering the first scientific revenue management software for the hotel industry which quickly became the standard Yield & RMS system for hotels around the globe. In 2010, IDeaS was sold to SAS Institute and today is actively managing over a Million hotel rooms with its software.