apaleo's treat-a-day giveaway is full of surprises from the most innovative companies in hospitality
apaleo, the ultra-connected and simplest-to-use property management system, has teamed up with technology partners and industry associations to bring hotels a little holiday cheer throughout December. Its treat-a-day giveaway is packed with exclusive offers on hotel technology, discounts to industry events and publications, best practices and more.
The interactive calendar consists of twenty-five cubes, each of which contains hand-picked content for hoteliers. Beginning December 1st, one cube will be unlocked daily, revealing new treats like best practice guides and videos, discounts on innovative software across a variety of categories (revenue management, upselling, housekeeping, etc.), tickets to industry events, credits for press syndication, and more.
The treats are available through December 31, 2018. Hoteliers are encouraged to visit the calendar daily to unlock new content. Of course, remembering to come back each day can be a chore, so apaleo will also make it simple – hoteliers have the option to sign up for daily reminders when new offers become available.
Happy holidays, on behalf of apaleo and its partners who participated in the holiday fun, including Oaky, Pace, Abitari, Hospitality Industry Club, Hsyndicate, Atomize, SHR Windsurfer, and many, many more!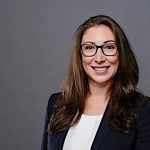 Posted by
Margaret Ady
Margaret is a leading industry voice. She's no stranger to travel tech startups, having led marketing for Berlin-based SnapShot, and prior to that, for TrustYou. And, she's been recognized for it. In 2016, she was awarded HSMAI Europe's Top 20 Extraordinary Minds in Sales, Marketing and Technology. Before joining the hospitality technology scene, Margaret held leadership roles at The Walt Disney Company and The Oprah Winfrey Network. Margaret has also provided research, branding and marketing consulting services to many companies, including 20th Television (Fox), Nielsen and Red Bull. She graduated from the University of Southern California (go Trojans!) with degrees in Economics and Psychology and a focus in business. During her studies, she was awarded the USC Annenberg Communications Critical Pathway Grant for her research in new technology and its impact on healthcare decision-making.