It's true. Below is a sneak peek of the email that our a-listers received this morning, as well as a tip to get on the list.
What. A. Weekend. We're trying to contain ourselves over Germany's big win against Sweden in the World Cup (say it with me now: KROOOOOOOS!). To channel all these positive vibes, we decided to launch our very first a-list email, which you are receiving because you are one very smart, attractive, and all-around amazing individual (also, you signed up for this).
So, without any further ado, here's some commentary on all the good stuff you should know from the past week. Enjoy!
Over in the US, HITEC happened...
Setting a 65-year, record-high attendance, HITEC brought together industry leaders, new tech companies, and plenty of new product announcements.
We had two favorite parts of HITEC. The first was the panel, "Technology and the power of the C-suite," where experts talked about how we can think more holistically about hotel tech. Here's a recap of the discussion. The second part was E20X, where up-and-coming tech companies get to battle it out in front of a panel of judges. Reply.ai won the judges award, and Beekeeper took away the People's Choice award. Congrats to both!
Get ready to share a room with Alexa
Amazon announced Alexa for Hospitality, which will be rolled out in Marriott International brands starting this summer. Guests can use it to adjust the thermostat, lights, the TV, etc. This announcement in its own right is huge, but it has many experts speculating about what's next for both Amazon and Google as they move further into travel tech. Check out the industry debate here, and if you want a good laugh, head over to the comments section of this article to see how the internet feels about Alexa coming to hotel rooms (spoiler alert: not everyone is feeling the Alexa love!).
Chatbots are in the headlines (again)
The hype around chatbots lives on! This time with some data to back up the hype. Booking.com released a study showing that its self-service booking assistant successfully answered about half of post-booking questions. While this number still sounds low to us, reducing the need for human intervention in 50% of cases is a nice way to streamline workload for the support team.
More promising news comes from a soon-to-be released study from Starfleet Research and Oracle Hospitality, which shows that 70% of guest requests are now handled by AI in hotels where this technology has been implemented.
Hotels get tips to increase profits
Are you a hotel? Do you want to make more money? Of course you do! Two really insightful articles were published this week, which can help turn your hotel into a gold mine. The first is written for hotel management companies, but the advice can be adapted for any hotel company. It takes an in-depth look at how to increase profit margins by implementing smarter distribution and marketing strategies.The second article gives insight on how AccorHotels is approaching its revenue management strategy at its luxury brands.
We published a cool blog that will help you increase productivity
(Shameless plug) When looking for a new technology, we usually first evaluate functionality (eg. "Ugh, I need a new PMS because my clunky legacy one is not up to date and new staff can't figure out how to use it"), then we weed out competing technologies by looking at how a software accomplishes its functionality (eg. "I need a PMS that is easy to set up, easy to use, totally open and fast as lightning"). Our article takes a look at the "hows" that you should consider so that your tech stack, among other things, helps your to increase productivity.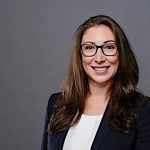 Posted by
Margaret Ady
Margaret is a leading industry voice. She's no stranger to travel tech startups, having led marketing for Berlin-based SnapShot, and prior to that, for TrustYou. And, she's been recognized for it. In 2016, she was awarded HSMAI Europe's Top 20 Extraordinary Minds in Sales, Marketing and Technology. Before joining the hospitality technology scene, Margaret held leadership roles at The Walt Disney Company and The Oprah Winfrey Network. Margaret has also provided research, branding and marketing consulting services to many companies, including 20th Television (Fox), Nielsen and Red Bull. She graduated from the University of Southern California (go Trojans!) with degrees in Economics and Psychology and a focus in business. During her studies, she was awarded the USC Annenberg Communications Critical Pathway Grant for her research in new technology and its impact on healthcare decision-making.