We've teamed up with Cendyn to take an in-depth look at where hotels should store guest profile data for optimal personalization, guest services and more
Exceptional service doesn't require the best amenities, the fanciest furnishings, or the largest staff. Stand-out service comes from knowing your guest and adjusting your approach to their needs, preferences, and frame-of-mind. Yet, many hotels are limiting themselves with PMS-based guest profiles that don't fully harness the power of personalization.
For today's hoteliers, it's the CRM that enables a guest-centric strategy that drives loyalty in today's traveler. This guide, jointly produced by Cendyn and apaleo, maps out ten reasons why the guest profile should no longer live in the PMS.
The whitepaper is free to download here.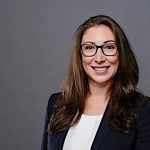 Posted by
Margaret Ady
Margaret is a leading industry voice. She's no stranger to travel tech startups, having led marketing for Berlin-based SnapShot, and prior to that, for TrustYou. And, she's been recognized for it. In 2016, she was awarded HSMAI Europe's Top 20 Extraordinary Minds in Sales, Marketing and Technology. Before joining the hospitality technology scene, Margaret held leadership roles at The Walt Disney Company and The Oprah Winfrey Network. Margaret has also provided research, branding and marketing consulting services to many companies, including 20th Television (Fox), Nielsen and Red Bull. She graduated from the University of Southern California (go Trojans!) with degrees in Economics and Psychology and a focus in business. During her studies, she was awarded the USC Annenberg Communications Critical Pathway Grant for her research in new technology and its impact on healthcare decision-making.