Our people make apaleo and its culture pretty darn unique. So, here's a chance to get to know them! We chatted with Stephan, one of apaleo's founders. He told us about his geeky addictions, some video games, how crazy he becomes around Christmas time, and the best product team he ever worked with. Check it out: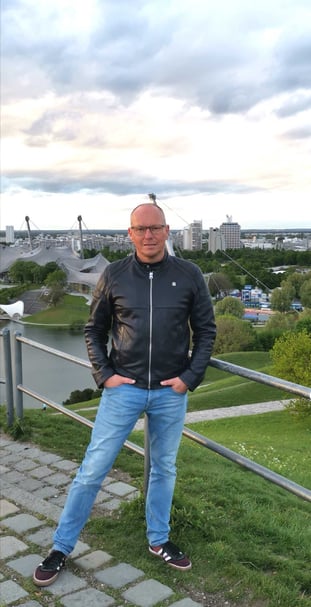 Name: Stephan Wiesener
Nationality: German
Superpower (err…job): I'm one of the co-founders of apaleo.
---
What's your background?
Look, I'm a huge tech geek, and I'm proud of it. Even as a young kid, I was totally addicted to all things related to technology. It was an entirely new and unknown world to me. In the '80s, I started writing articles for tech magazines to explain how people could use technology in their day-to-day lives. Once it was time to for university, it felt like I was destined to study computer science. So, I packed up my bags and headed off to Munich to get my degree. I enjoyed it so much that I continued my education and ended up with a PhD in Artificial Intelligence (AI). After that, I spent almost two decades building IT startups in all kinds of different industries. Most of them were quite successful, and it has been fun to watch them grow.
What drew you to apaleo?
Well, I worked with many of the other co-founders over the years – some I've known for more than two decades! When the idea of apaleo came up, I immediately was in. The more I studied the hotel technology landscape, the more I realized that it was ready for a massive tech shift. But back to the people…wow. Just wow. This team is full of some of the smartest and creative people I've ever worked with. That alone would have sold me on the company. 😊 It also makes me confident that we will continue to innovate, scale, and build the future backbone of hotel technology.
What the heck is that you do?
I work in apaleo's product team and usually we think through new features or verticals or even entirely new products and plan out if (and how) they could work and when we could roll them out. We all rely on each other because, well, we've assembled one of the smartest teams of developers and product owners that I've ever worked with.
What is your favorite part about apaleo? What gets you pumped up in the morning?
(Geeking out again…) I get so freakin' excited to come to the office! I am usually one of the first people to arrive because I'm an early bird. We don't have strict office hours, so some people come in later and work well into the evening (*cough* the developers *cough*), but not me! What gets me really pumped is seeing all of the team's new ideas coming to fruition and getting released. Then, once we release new features, getting to hear from our clients about how much they enjoy the new functionalities!
What upcoming trends in hospitality/hospitality tech are you most excited about?
I'm most excited to see how hoteliers are changing their industry from a pure service industry to tech-enabled businesses. Hoteliers have started to observe hospitality technology very proactively. Whenever they spot something new, more and more hoteliers want to test it out. They are asking themselves: How can I use this to my own competitive advantage?
In the past, legacy systems didn't allow hoteliers to quickly or easily implement these newer technologies, but apaleo's API-first approach has obliterated this obstacle. The sky has really become the limit when it comes to hotel tech!
If you could magically pick up one new skill overnight, what would it be?
You know those people who can sleep for 8+ hours each night? I'm not one of them. Never have been. I can only sleep for a maximum of five hours, no matter how tired or relaxed I am. It might sound strange but sleeping longer is something I would definitely like to be able to do. Is there some sort of magical sleep fairy that can help?
What's one of your favorite family traditions that you miss from home?
I'm a huge fan of Christmas. I easily get into the Christmas spirit, buying gifts weeks in advance, decorating ever single inch of my home, and baking tons of cookies. Growing up, my family always spent a cozy Christmas eve together, which I loved. I have continued that tradition here in Munich with my family now, and I'm thinking that this year I will take it to the apaleo office. Come December, apaleo will have the biggest Christmas tree ever!
What's something people would be surprised to know about you?
Many years ago, I developed video games for so-called home computers. I rewrote titles like Pacman, Frogger or Space Jockey for TI99/4a and Amstrad CPC. The source code was printed in tech magazines those days, so you had to manually type the entire source code into your own computer in order to play. Now it's sounds funny, but back than it was like that. Afterwards you could save them on a compact cassette and then load them to play the next round.
Who is your favorite super hero and why?
Shazam! This magician has multiple superpowers - he has strength and speed; he can fly; he is basically untouchable. But, the most important is that he has the greatest IQ in the entire universe and transmits his knowledge and superpowers to the younger generations. I try to do that each and every day, both in my own life and at work.
And that's Stephan for you. Until next time...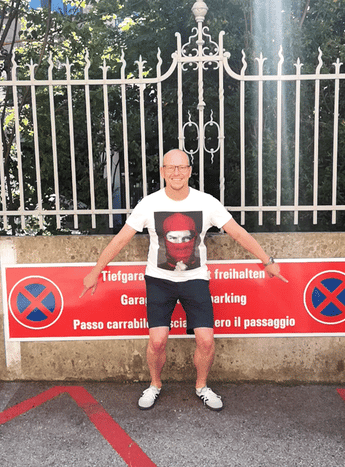 Stay tuned for more origin stories from your favorite apaleo superheroes!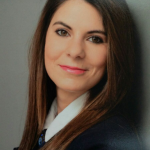 Posted by
Katarina Simic
Katarina is apaleo's marketing manager, responsible for content, events, campaigns and so much more. After studying law, Katarina was a legal consultant for the city of Zagreb. However, it was in hospitality that Katarina really found her passion. She went on to run a small, family-owned hotel in Croatia and enjoyed it so much that she decided to return to school to get her MBA in International Tourism Management. During this time, she was a project manager for Hochschule Bremen, responsible for developing brand strategies for key regions.