Our people make apaleo and its culture pretty darn unique. So, here's a chance to get to know them! We chatted with Martin, our COO and co-founder of apaleo. He told us about his sweet tooth, his eclectic interests in everything from code to sales, how he likes to dazzle hoteliers, his first odd jobs, and more... Check it out::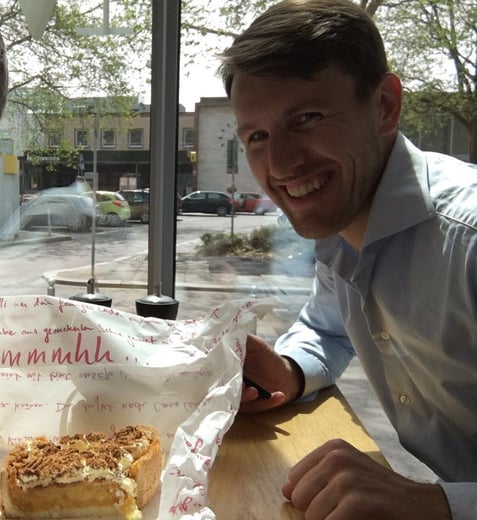 Name: Martin (MRI) Reichenbach
Nationality: (East-)German…just without the accent
Superpower (err…job): I'm the bridge between the tech and the commercial side of the business, so I am often on the road at events or with clients (next conference, make sure to come say hi!), then head back to the office to share feedback from the market with our genius product team.
---
What's your background?
I'll be honest, I had a lot of interests growing up and was undecided what I wanted to study. IT and numbers were of big interest, but I also really enjoyed the business side of life (for the record, that makes me only 50% nerd, as opposed to some of the other apaleo heroes, who are full-blown IT nerds 😉).
Because I couldn't make up my mind, I studied both computer science and business. I ended up working as a pricing consultant for large software companies like PayPal and SAP. I really enjoyed it, but I had bigger ideas in mind – I wanted to start my own company. You know, be my own boss. Create something new. Watch it grow. So, I founded my own startup(s), some of which were successful, others were kinda failures, but great learning experiences and tons of fun nevertheless. Along the way, I also consulted startups on their pricing and go-to-market strategies, which helped me understand the challenges and opportunities that founders face when creating something new.
What drew you to apaleo?
I knew the apaleo founding team for a long time before we decided to start a company together. I always knew that if the opportunity presented itself, I would love to work with them. The team is smart, diverse, and never ceases to impress me. Once we started talking about building a product that would change the industry, I was sold. Changing the world of hospitality excites me. And, to cap it all off, we have focus - a clear vision about what we are building, how we are building it (API first!), and what pain points we are solving (I think this is rare for most startups).
What gets you pumped up in the morning?
So. Many. Things. My morning usually starts with going through a huge number of tasks assigned to me from our CRM. That doesn't necessarily sound like a "pump up" moment, but, well, I enjoy it. Then, there are brainstorming meetings, which are filled with creativity and new ideas about how to approach industry-old problems. Traveling to conferences and visiting clients or prospects makes me excited as well. The fact that our office is right in the heart of Munich's hustle and bustle makes it fun to come to the office when I am not on the road. Best of all though is getting to see the smile on a hotelier's face when they realize how apaleo will change their day-to-day lives and their entire business. That smile really does it for me.
What upcoming trends in hospitality/hospitality tech are you most excited about?
Lots of things are changing in this industry right now. On the technology side for sure, but also on the entire definition of what a hotel even is. For years, the change was slow, but now it feels like it is accelerating at breakneck speed. I'm impressed to see hotels innovate by focusing on specific segments and new concepts. Here in Munich, for example, the Schwabinger Tor is opening a hotel with a community focus that offers co-living and co-working spaces. Or, take Place to Sleep, a client of ours, which runs staffless hotels. Or Air Agents, another client, which manages hotels, serviced apartments, and even dorm rooms that are rented on a short stay basis when university isn't in session.
Each of these new concepts requires a unique set of technology for the business to run smoothly. At the heart of it all is a next-level PMS like apaleo, which can connect to any other system at the click of a button. Getting rid of closed, slow systems and moving to ultra-connected, fast tech is really exciting because it allows all of these innovative new concepts to come to life.
If you could magically pick up one new skill overnight, what would it be?
You might not know this, but Hungarian is pretty much the most difficult language in the world. It also happens to be my wife's mother tongue. I'd be forever grateful to the magicians out there if they could bless me with the ability to speak this crazy language overnight.
What's one of your favorite family traditions that you miss from home?
One word – cake. At home, for every celebration, we make a home-made, super delicious cake. Even if there isn't something to celebrate, we find some excuse to make a cake. Here I don't find much time to bake, because, you know, startup life (I know, I know, excuses, excuses). To curb my sweet tooth, my wife and I found a work-around. For special occasions, we go for local ice cream, which is almost as delicious as cake.
What's something people would be surprised to know about you?
I have had some really odd jobs. My first job was in a hospital cleaning windows. Then I went on to shred spare plastic parts in a factory. Then I sold ads for a local newspaper. These are all a long way from what I am doing now, right? I actually really enjoyed all of them, but I am happy to have moved on. 😊
Who is your favorite super hero and why?
I'm getting green and going with The Hulk. I kind of admire how this guy expresses his feelings. Nowadays, people seem to hold a lot back and have difficulties expressing themselves. The Hulk is totally unmoderated. He couldn't hide his feelings, even if he tried! There's something really refreshing about that to me.
And that's MRI for you. Until next time...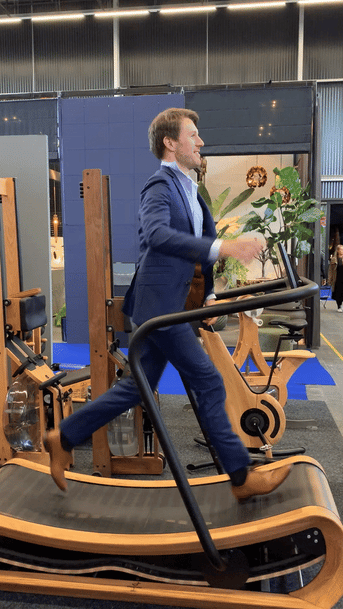 Stay tuned for more origin stories from your favorite apaleo super heroes!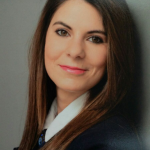 Posted by
Katarina Simic
Katarina is apaleo's marketing manager, responsible for content, events, campaigns and so much more. After studying law, Katarina was a legal consultant for the city of Zagreb. However, it was in hospitality that Katarina really found her passion. She went on to run a small, family-owned hotel in Croatia and enjoyed it so much that she decided to return to school to get her MBA in International Tourism Management. During this time, she was a project manager for Hochschule Bremen, responsible for developing brand strategies for key regions.