Our people make apaleo and its culture pretty darn unique. So, here's a chance to get to know them! We chatted with Estivaliz, our onboarding queen. She told us how she annoys her colleagues, about her love for football, her secret to making hoteliers smile and much more...Check it out: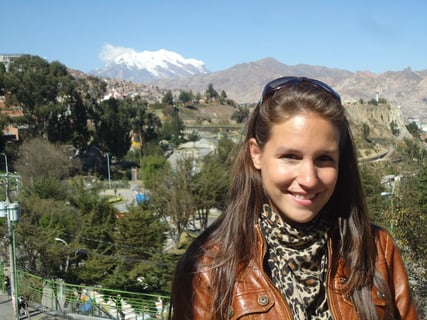 Name: Magdalena ESTIVALIZ Thalia Kempa – Thanks mom and dad for so many names😃
Nationality: German by birth, Bolivian by heart
Superpower (err…job): #makingapahotelshappy
---
What's your background?
I was born in Germany but raised in Bolivia as my mom is Bolivian, and my dad comes from Hamburg. This gave me the unique opportunity to attend a German school in Bolivia, where I was introduced to the German language and culture at a very young age. After school, I took my German "Abitur" (a test to graduate from high school) and decided that it was time to get to know more about the country where I was born. So, I moved to Frankfurt and begin working in a five-star hotel. I loved it so much that I decided to get my bachelor´s degree in Tourism Management. After that, I worked mostly in the hospitality industry (both at hotels and in hotel tech) with some short excursions into other industries. But, I always found my way back to the wide world of hospitality – that is where my heart is.
What drew you to apaleo?
I met some of the apaleo founders at one industry event and I really liked their humility. They are such experienced, crazy smart and well-known guys, but at the same time so friendly and down to earth. I decided to work at apaleo because I was impressed with their vision, the product and because I knew I was going to learn a lot from the team. Everything worked out fine, and It seems that I was at the right place at the right time😊
What the heck is that you do?
I work on onboarding and customer success, so my goal is to make sure that all of our customers are equipped with the tools and knowledge to get the most value from apaleo. This means talking to hotels, understanding their business goals and requirements, and consulting them on the best possible setup. apaleo's PMS and ecosystem of apps can really streamline a hotel's business by automating processes and improving the lives of hotel staff, and it is really exciting working with hotels as they learn this firsthand!
Once hotels are live with apaleo, I'm there to answer questions and provide support. In this industry, hotels don't always feel like they get the support that they need to be successful, but at apaleo, we take a different approach. In fact, our entire company is part of the support process because we want to make sure that our customers are happy (actually, not just happy – we want to turn them into raving fans!)! And, our entire team goes nuts when we hear positive feedback from our customers.
What is your favorite part about apaleo? What gets you pumped up in the morning?
So, one thing to know about me is that I am a morning person. You know, some people need a few cups of coffee to get going, but not me. When I get up, I can't wait to get to the office, and the first thing I do is try to spread my energy to my non-morning-people colleagues by showering them with hugs. I've even been known to sing to them. Sometimes I do it just to get on the nerves of my colleagues who are grumpy in the morning (KIDDING!). Anyway, I love coming to work every day because I know that each day there is some new excitement or challenge to take on, which keeps me constantly on my toes and learning a lot. And, at the end of each day, I feel great because I know that apaleo is truly bringing the hotel industry into the future.
What upcoming trends in hospitality/hospitality tech are you most excited about?
I am super excited about the connectivity and flexibility that hoteliers now have. It's exciting to pitch apaleo and show how a booking engine, a data analysis tool, etc. can all connect with one click. The hotel industry is changing and evolving, and there are now so many really cool concepts, both on the technical side with new systems, as well as on the hotel side with entirely new concepts for the guest experience and for how to sell rooms.
If you could magically pick up one new skill overnight, what would it be?
At apaleo, I see our developers building some cool innovative features for hotels and I realized that I would love to know how to code. In that way I would not only be able to build something great for our customers but also could develop something cool for myself in my spare time. Imagine that.
What's one of your favorite family traditions that you miss from home?
"Parrilladas" (=barbecue). First, I miss Bolivian barbecues for the meat😊. (if you didn't know in Bolivia, we have the most delicious meat). But apart from the meat, I miss those afternoons with friends & family, eating the whole day, talking, laughing, dancing, playing the guitar and and singing until it´s early in the morning. I miss the unity and the "chill" mindset Bolivians have.
What's something people would be surprised to know about you?
I may not strike most people as the kind of woman who is really into soccer, but I started playing four years ago and have fallen in love with the sport. Every Thursday, I meet with my Latino girls (hey, gotta keep my Bolivian roots!) and we play a nice game of soccer. I am still developing my skills and learning the rules, but that doesn't really matter. Each week, I look forward to the 60-90 minutes playing, running, not thinking about anything else, laughing and having fun. I've gotten better over the years and have learned not to nag about every little injury or bump (of which, there have been many 😉).
Who is your favorite super hero and why?
I'll be honest, I've never been that big of a super hero fan, to be honest. Buuuuut, there is one that is very cool (although not so well known) – the Mexican super hero, Chapulin Colorado. His motto: "He is more agile than a turtle, stronger than a mouse, nobler than a lettuce and his shield is a heart... It's the Red Grasshopper!" Ok, the translation doesn't really make a lot of sense…But I was raised with this super hero and had quite of a few laughs with him. A super hero that can give me a good, heartfelt laugh is #1 in my book!
And that's Esti for you. Until next time...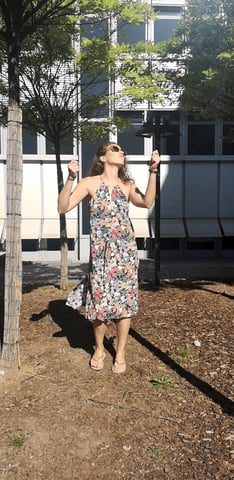 Stay tuned for more origin stories from your favorite apaleo super heroes!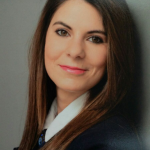 Posted by
Katarina Simic
Katarina is apaleo's marketing manager, responsible for content, events, campaigns and so much more. After studying law, Katarina was a legal consultant for the city of Zagreb. However, it was in hospitality that Katarina really found her passion. She went on to run a small, family-owned hotel in Croatia and enjoyed it so much that she decided to return to school to get her MBA in International Tourism Management. During this time, she was a project manager for Hochschule Bremen, responsible for developing brand strategies for key regions.