This is Apaleo's Italian birdie who knows a thing or two about building an inclusive, diverse, and amazing culture within the team. She has a picky vegetarian taste and a whole list of hobbies. Our P&C Queen is happiest building strategies for a more diverse fast-growing Apaleo team.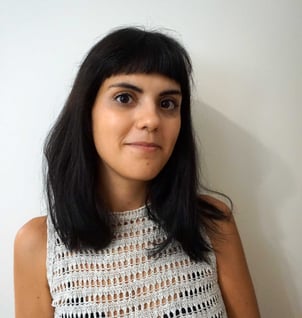 You seem to live for building strong company culture. How did you decide this is the right thing for you?
I'm passionate about company cultures and in general about the changes in the dynamic between employers and employees. At first, I started working in People and Culture because I thought it was a fun job that fits my personality. But after some time working as a recruiter in Italy, I noticed that many companies were struggling to adapt to changes.
My friends and co-workers and I were always discussing how to improve our work environment and how to establish better processes, but in a corporate environment that's really difficult, if not impossible☹️. Especially after Covid, it's clear that the market is changing, and only the companies that are able to deal with ownership, flexibility and agility will thrive in this new perspective. All these topics are right now the core of my job, and they are definitely the reason why I stayed for years in this role.
How did you discover and what attracted you to Apaleo?
I discovered Apaleo from a Linkedin post after I moved to Germany. The first time I went through the website, I was really impressed by the company culture and the fact that the team is trying to have a positive and meaningful impact on the hospitality industry. Of course, at that time I was not working in this industry, so I look at it as well as a great challenge, the next step in my career.
I also never worked in a startup before, but at the same time, I wanted to learn more about a growing company instead of joining an already established team, where I had just to follow the processes in a very corporate way. This time I wanted to be the one creating those processes 😊
How would you describe your current role?
My current role shifts from recruiting to employer branding tasks. I'm currently responsible, together with the People and Culture team, for the delivery of the second round of Key Results in 2022. Regarding recruiting, I'm in charge of first behavioral interviews, communication within the hiring manager team and basically setting up the whole process for each role. I work closely with Ksenia, the technical Recruiter at Apaleo, on the recruiting strategy.
Regarding the employer branding, I work on the overall strategy and the initiatives to build amazing Apaleo culture.
What are you doing differently at Apaleo in comparison to other companies?
At Apaleo I get the chance to be creative. My role in previous companies was mostly routine, and I had no impact at all on the strategy and the decision-making process. Having flat hierarchies at Apaleo, it's really easy to pitch new ideas and create new initiatives. When we say that we are allowed to make mistakes, we really mean it: we can try out new things without being afraid and we can also cover our roles with more flexibility.
The Apaleo team is really diverse, not only in nationalities (we are 20 nationalities within 50 people in total, which is something we are really proud of) but also in experience and background. Not everybody comes from hospitality, and not everybody has the same career path, but you can be sure that everyone wants to have an impact in the product and in the company. Of course, keeping up with this culture and with the team's growth is a challenge: this is why we are focused on living the values we have, and we are always willing to improve ourselves.
What's important to look for in a candidate?
Have I already mentioned the cultural part? :D The most important thing to look for in a candidate is if they are a fit to the team. It can be a matter of expectations, it can be a matter of personality and character, but the hiring process applies to the company as well as the candidate. For me, it's more important to find the candidate that matches the Apaleo team instead of filling the pure hard skills required in the job description, and this means that sometimes it's also about the culture and the expectations.It's important to look at the big picture sometimes. 😊
What is your advice for the people applying at Apaleo?
Don't be afraid to ask questions and show yourself for who you truly are! I know that interviews are scary and sometimes the anxiety is just too overwhelming, but you should think about interviews as something where you have the chance to showcase your skills and get to know more about the company as well.
At Apaleo, we want to learn about you but we also want people to get onboard with our great project, so my advice for you is to take the interview process as an opportunity to do that!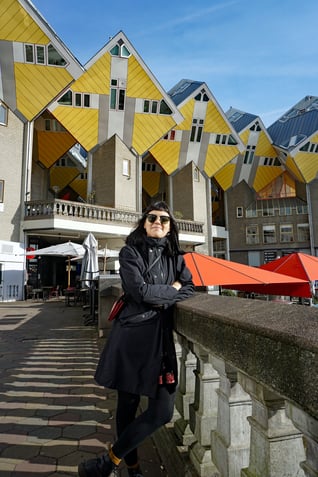 With the growth of the team, how are you able to keep the culture alive?
It will definitely be a challenge, but I think that with the hiring and employer branding strategy that we are shaping, we will be able to keep the culture alive even with the growth of the team.
Right now, for example, we are shifting to a remote-first approach, and all the initiatives and events will be more scalable and they will be available also for people working remotely from other countries. We are always focused on introducing initiatives that suit everyone, from women and families to people with disabilities, from members of the LGBTQIA+ community to people from all ages and much more.
We are really focused on keeping the diversity and the open-mindedness throughout all the team and the new hires as well, because only in this way can we keep the inclusivity of the team and at the same time strive for innovation.
What is your advice for other People and culture managers that want to build a great company culture?
We should always remember that we are the ones shaping the culture and creating the environment around us. This happens every day, in every single task we are completing. Sometimes it's easier to lead by example, and this means that we should live the values we set for ourselves, and always communicate them with clarity and transparency.
We should not be afraid to change things, and sometimes this means that we have to face challenges: creating an amazing environment around us is one of those challenges, but if we set up clear foundations, it will be easy to scale up and affect everyone working with us.
Find out more about Apaleo culture and values, and what positions are on offer, here.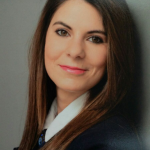 Posted by
Katarina Simic
Katarina is apaleo's marketing manager, responsible for content, events, campaigns and so much more. After studying law, Katarina was a legal consultant for the city of Zagreb. However, it was in hospitality that Katarina really found her passion. She went on to run a small, family-owned hotel in Croatia and enjoyed it so much that she decided to return to school to get her MBA in International Tourism Management. During this time, she was a project manager for Hochschule Bremen, responsible for developing brand strategies for key regions.