Each month, apaleo is taking the opportunity to champion one of our core values. We'd like to share a little bit about why these values are so important to the team, but also how they impact apaleo customers. This month Stephan Wiesener, founder and partner at apaleo, shares the personal and professional aspects of our champion value 'diversity'.
We embrace our differences to grow as individuals and professionals in a welcoming environment.
This is the phrase that neatly sums up apaleo's core value, diversity. The focus is on individual differences and acceptance. But what is diversity, particularly in a professional context? What does it champion, and why does it matter?
Earlier this year, our team sat down with the intention of identifying our collective core values. These would determine how every person at apaleo would be empowered, challenged, and motivated in the future, but also the approach that we would take with customers. Together, we identified the six most meaningful values as being agile, taking ownership, and encouraging diversity, communication, trust, and intelligence. Like everything at apaleo, these values are part of the open-minded approach we take, whether that be creating cool new products, or opening the floor to brainstorm new ideas.
Sharing these values in a public forum like this is a testament to the approach that apaleo is taking. We recognize that living these values is a long-term ambition, rather than a short-term band-aid. Each month, we're actively championing one core value, and June's value was diversity. You can read a little more about how we challenged the team to turn steps into support for diversity here. It really was no small feat - as a team, we raised 2,600 euros for PROUT AT WORK, a local LGBTQ+ and diversity foundation, by signing up to track our physical activity over the course of 30 days!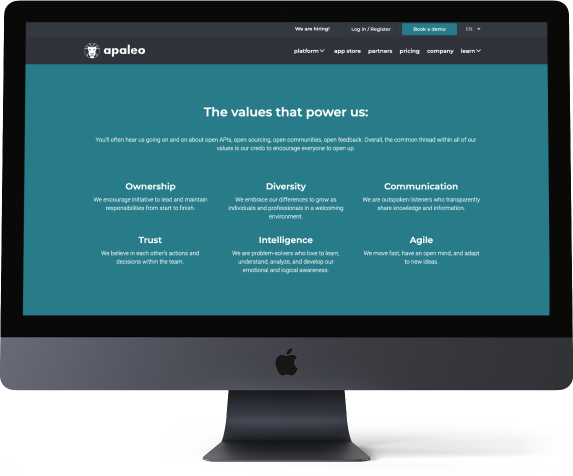 Diversity is often understood as referring to a range of differences, including social and ethnic backgrounds, gender, age, marital status, sexuality, religion, class, and ability. Of course, this list is ever-expanding and can really apply to a whole spectrum of human experience.
While some organizations have seen 'diversity' as a half-hearted trend, or a buzzword, others have embraced the opportunity to challenge 'business as usual' thinking. There are plenty of organizations committed to righting the balance of workplace diversity and some, like BAME Women in Travel, have a specific focus on hospitality. Stephan Wiesener, founder and partner at apaleo, recently took center stage in our company-wide internal meeting to share his insights into why diversity had made its way onto apaleo's list of core values, why it is important for the entire team, and how he lives out this value.
For Stephan, the link between an open ecosystem like apaleo's open API, and inclusion, is a direct one. Within the internal team, and within external networks like the app store, Stephan's approach is one of open-armed welcome; "anybody is welcome to provide if they have a good idea, [and] if they provide something useful to the industry." Actively embracing diversity and making sure that this value is included in each step of the process is essential to our company's DNA. Stephan takes this one step further to explain, "if we don't incorporate and live and implement these values into the product, then we cannot be successful in our ambition."
Making space for the workplace to be more inclusive has a myriad of benefits, the most significant of which is that it allows individuals to understand where their peers are coming from so they can interact on a more genuine level. Understanding your team's purpose and personal values can provide context and connection when supported by an inclusive environment. Happily, the apaleo team is currently made up of diverse thinkers, who approach each day differently, who hail from 16 different countries, and who are all encouraged to share their viewpoints.
In the niche of the hotel and hospitality industry, which of course is part of a global and multicultural network based on tourism and exchange, it's important for internal teams to reflect the true diversity present in the rest of the world. Guests will only get a full and genuine experience when their own diversity is reflected within hospitality businesses, as this affects everything from front-of-house experiences to product testing. In fact, Gillian Tans, the CEO of Booking.com has been able to support this approach with numbers. Speaking with Fortune, Tans explained,
"We have built out the diversity of our product teams and we saw the caliber of our testing and experimentation improve significantly. [Booking.com] employs people from 100 different nationalities, 50% of whom are women. We found we were able to create better, customer-centric product features more quickly with a more diverse product team."
So, when considering that apaleo's driving vision is to create "a better hospitality world through an open ecosystem", Stephan makes it clear that the success of apaleo rides on active inclusion. When we give customers the freedom to create, that goes hand in hand with the freedom to provide or to connect with others. Leading the apaleo team with the knowledge that inclusion should be integrated from the ground up, Stephan is proud to provide an example for his colleagues.
The ways in which he lives diversity are simple, yet effective; "I'm proud of working in a diverse environment, and I tell everyone about it. I am culturally sensitive, meaning that I consider where someone is coming from when talking to them. We all think differently." But, by Stephan's own admission, embracing this value is both professional and personal. He takes a stand against discrimination, bullying and hate, even when it can't be seen and lauded publicly.
We at apaleo are proud to know that our leadership is willing and able to set such an active example for the rest of the team. In selecting these values, it was important to everyone to make sure that they weren't tokenistic or forgotten about two weeks after the big brainstorm. Instead, we want to be continually improving but also acknowledging when we haven't been walking the walk.
As we wrap up June's focus on diversity, we're happy to say that July's core value will be "Agile." Our CEO and founder, Uli Pillau, will speak to this topic in a future blog post. If you'd like to learn more about what drives our team, and see how our other values are put into practice, you can read up about them here.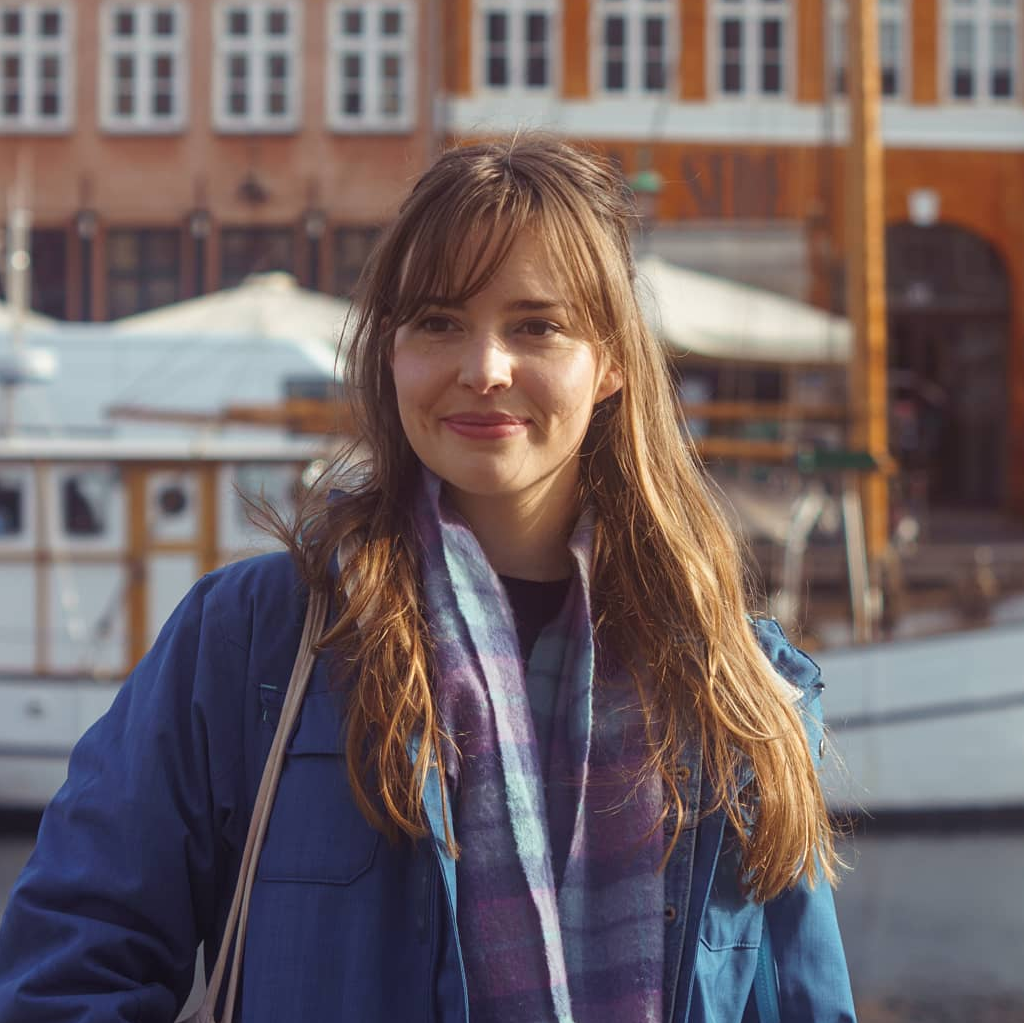 Posted by
Larissa Bricis
A lifelong Sydneysider, Larissa used the pandemic as an opportunity to add one more 'unprecedented event' to the list and move across the globe. In 2021, she joined the apaleo team as a content writer. In her downtime, she can be found reading, snacking, or cycling around town in search of that elusive German sun.