Our people make apaleo and its culture pretty darn unique. So, here's a chance to get to know them! We chatted with Alicia Wahlberg, our People & Culture Icon. She told us about what and who drew her to apaleo, her favorite "Superheroes", and some surprising things about herself.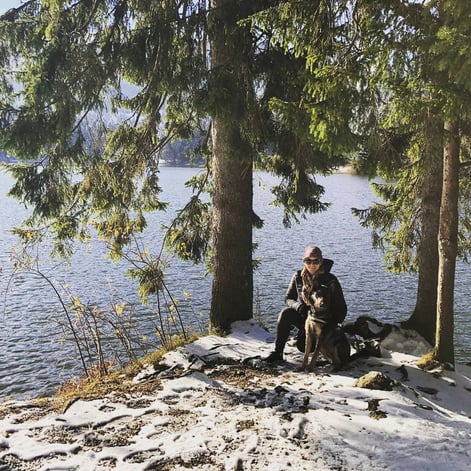 ---
Name:
Alicia Wahlberg
Nationality:
American
Superpower (job):
Head of People & Culture
What's your background?
I come from all over the Upper-Midwest but I would say Minnesota was always the place I felt most at home growing up. Because of all the moving, I did as I child, I always loved meeting new people. During college, I took part-time jobs in hotels, restaurants, and a go-cart park while studying for a double B.A. in Sociology (focus on Victimology) and German Culture, and minor in Marketing. I started out thinking I wanted to go into the FBI but ended finding a passion in helping others and travel. So after helping a luxury car rental company open locations in some top US airport locations, I went back to school for my M.A in Germany (a lifelong dream of mine to live in Germany), which led me to the apaleo team.
What drew you to apaleo?
I first saw the job ad for a Customer Success Manager and thought it looked like a really interesting company. After speaking with Tamara, I knew right away that apaleo was a very special place and I wanted to be a part of it. I had noticed before starting it was mainly only men in the leadership team, but during my interviews, it was very clear that the team wanted to change this and was focus on a diverse workplace.
What the heck is it that you do?
😄 That is a great question. I started right before COVID-19 really hit, so besides starting as the Head of Recruitment, I also led and conducted trainings for the teams on how to conduct interviews with a focus on cultural & behavioral interviews, set up team events, and really anything People & Culture related. This past year, I've been focusing that the team's mental health is kept in sight. Towards the end of 2020, recruitment wasn't a high priority for the team, so I threw my hand in helping with Marketing as well. Now in 2021, I'm currently full swing back into recruiting, People & Culture activities, and also hosting and editing our new podcast "The Pulse"!
What is your favorite part about apaleo? What gets you pumped up in the morning?
No question, the team. The team while small, it's so diverse in backgrounds, knowledge, and passions. Literally, everyone is an expert in their own area and so much fun to be around. I love that anyone on the team can have an idea, grab a couple of people to talk it through, and make a plan of action all in just a few minutes. There are also usually some extraordinary yummy treats people bring into the office weekly.
What upcoming trends in hospitality/hospitality tech are you most excited about?
There are so many new trends popping up right now that are super exciting. However, I'm really interested in the trends focused on contactless & digital guest journeys that are just starting to ramp up and I can't wait to see where it goes in the next five years. Also, I'm all about self on-boarding no matter what the topic or app is, so the fact that other companies are taking off with that idea alongside apaleo is really exciting. Moreover, I feel like there's also a ramp-up of focus on sustainability within the hospitality industry, which is really exciting and very much needed.
If you could magically pick up one new skill overnight, what would it be?
100% talking with animals.
What's one of your favorite family traditions that you miss from home?
Summer on the boat with my family and friends. Whether in Minnesota, Iowa, or North Carolina, just spending the day in the sun on a boat with lots of drinks, snacks, music, laughter, and some swimming. Even better if there's a bonfire afterward.
What's something people would be surprised to know about you?
I'm quite an open person, so I guess it depends on if it's someone who knows me or someone just meeting me. If it's the ladder it would be that I want to rescue a set of cows and pigs, maybe some donkeys, and live on a mini-farm in Germany. If it's the former, then it would be that I have a tattoo that is solar system-related.
Who is your favorite superhero and why?
That's a tough one, as I have two, Superman and Sailor Jupiter. Superman because of his personal qualities of fairness and compassion (also I'm HUGE Smallville fan), and that he's paired with Louis who is great on her own being smart, brave, curious, and fearless. Sailor Jupiter, I started liking as a kid because I saw my own personality reflected: strong, independent, loves to bake, and tall compared to her peers 😄 And now I still think she's great.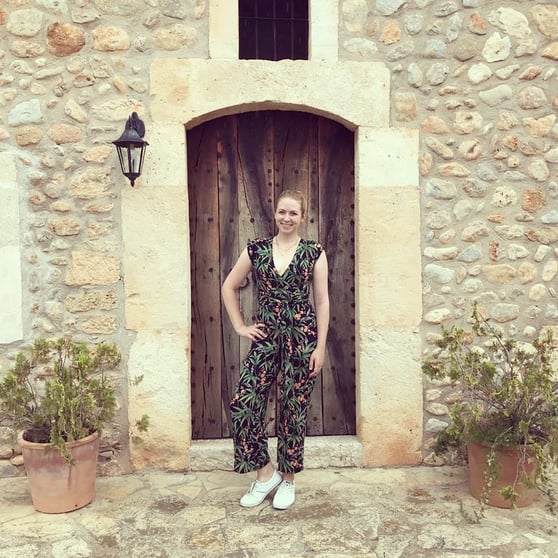 That's a little about Alicia for you!
Stay tuned for more origin stories from your favorite apaleo superheroes!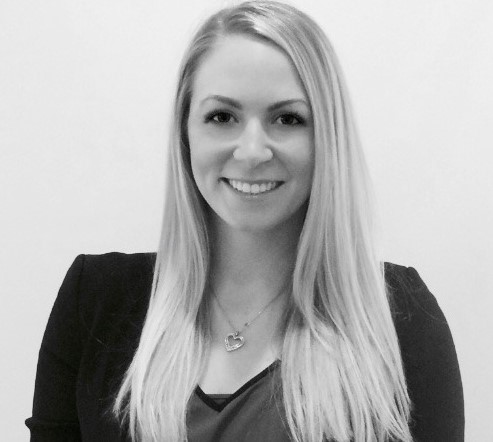 Posted by
Alicia Wahlberg
Alicia found a passion for helping others succeed and learn, which had led to move from an Operations Manager into a focus on People and Culture. She has a focus on diversity and intercultural behavior with a history of excellent customer service through active listening, creativity through strategic problem solving, team leadership, and international networking. Her favorite part of the job is finding new team members and matching them to the role of their lifetime.