Is a Revenue Management System useful going through the worst crisis the industry has ever faced?
It is a fair question to ask yourself right now. After all, the foundation of most RMSs use past trends and patterns of your demand, a more or less structured competitive set and a pricing and structure strategy. Realistically, after the year we've had, that approach doesn't make sense anymore.
This year has forced us to throw our expectations out of the window, and we will not be able to use this year's performance for 2021 onward. On top of that, it seems like it is even more difficult now to define who is part of your competitive set and who isn't. With most of the hotels pricing down, you are now competing with hotels from your category but also those from "above".
So what does that leave us with? Should every hotelier just get into this "race to the bottom" strategy and decrease prices to stimulate as much demand as possible? We all know that the damages that it will occur in the long term are way too big.
Luckily for us, we now have access to a level of science and technology that will help us going through these tough times. On the 11th of May 2020, the Boston Consulting Group published a really interesting article: Breaking Group on a New Era in Lodging. If you haven't yet, I would highly recommend you to read it. They explain the impact of COVID-19 on our industry, compare it with other big crises that we've been through, and also, what Revenue Management should look like now.
"Shift to agile revenue management tactics. As the recovery of RevPAR lags, hoteliers must find ways to achieve gains in occupancy without eroding their average daily rate (ADR). Although stimulating demand can improve occupancy relatively rapidly, ADR gains in previous industry crises have been much more gradual. Compounding this challenge for revenue management functions during the Fight phase is the fact that a number of typical reference points—including historical booking patterns, KPIs, and trends—will no longer be relevant.
Just as leadership teams staffed up liquidity war rooms during the Flatten phase, they should build revenue war rooms for the Fight phase. These teams should focus on several key priorities to help companies prepare for the rebound: applying best-in-class data science to forecast volatile demand, deriving new price elasticities that reflect post-COVID market conditions, recalibrating revenue management systems instead of ignoring outputs, resetting promotions for a new segment mix, and setting up processes to ensure a rapid response. Setting up revenue management teams to adopt an agile, test-and-learn approach can help companies effectively identify and capitalize on early trends from recovering pockets of demand."
For us, at Pace, we have always followed this vision of science first. Our approach has been to hire industry-leading data scientists and researchers and set up a framework where our algorithms are constantly evaluating their work for quantifiable improvements to our customers' revenue.
Our pricing engine generates forecasts of what your demand will look like by room type for the next 365 nights. The objective is to understand how much your potential guests will be willing to pay and at what lead-time they will book. As a result, we identify all potential booking curves, and with that information build a pricing strategy that optimizes for RevPAR.
In order, to be accurate as possible, our algorithms refresh every hour which means that the real-time data that we receive from your PMS have a big impact on our price recommendations. This allows you to be extremely agile and detect every small new pattern in your demand.
We recently interviewed one of our customers in Switzerland to understand how Pace pricing was working for him during this critical time and more importantly if he trusted us.
"Going through a crisis like this, two weeks to adapt, I think it's world-class!" Joe Imholz - Owner of Hyve
Pace was deactivated during the onset of the crisis because the property was full with government contracts. When the owner called us to reactivate the system, it only took us 3 hours to recalibrate the setup according to his new inventory types and he was ready to go. Then after two weeks of monitoring the recommendations, Joe called us again to turn on automation in order to regain some precious time to be able to focus more on marketing and his offers.
If you are in the same situation, completely overwhelmed and not quite sure about the right pricing strategy to adopt, I have good news for you.
The integration between Pace and apaleo has been proven to work. It has been tested and approved by many hoteliers, to date, we are the most used RMS in the apaleo app store.
apaleo has done an amazing job in building their API and made it effortless for other systems to integrate to a point that we could get you live in a few days. Once the connection is established, we will start receiving all the transactional data that we need and will be able to send back new prices on an hourly basis.
Our industry is shifting to a more automated environment, from self-checking to chatbot and RMS. Pace & apaleo are definitely moving toward this objective and will be major actors in a near future.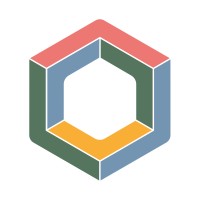 Posted by
PACE
Today's revenue management is based on assumptions and manual workflows. Tomorrow's revenue optimization will be focused on strategy and automation. Pace makes it possible for hoteliers to fall in love with revenue management again through the following solutions: