Stand together. This concept is not only reserved for humanity but can be applied to technology as well. In our era of cloud-based computing, instant communication, and smart integration, there are amazing opportunities to unify hotel software. Communication between guests and staff should be just as simple as communication between staff members from different departments. Collecting feedback from guests after their stay should be transformed seamlessly into marketable user-review content.
In fact, not working with technology is no longer an option for the hospitality industry in 2021. It would end up costing you valuable bookings, guest loyalty, and a fair reputation. Not to mention, health and safety regulations are much simpler to uphold with contactless operations. Also, imagine all that time wasted on manually transferring data between systems translated into a missed opportunity to make valuable connections regarding guest information, behavior, and preferences. If you have not yet upgraded your hotel technology, allow us to showcase the TrustYou Live Experience integration with apaleo, allowing you to connect all of your relevant hotel software into one seamless network.
The Power of Unity
The beauty of working with the apaleo cloud platform is that it is 100% open to connections. So whether you would like a CRM to host your guest profiles or want to connect your tech stack to a particular RMS, apaleo fosters that relationship. Thus making it even easier for a hotelier to nurture a great guest experience and encourage loyalty. At any moment, your staff should be able to know who your guests are, what they need, and what their expectations from your hotel are.
Sure, building a solid tech stack based on multiple products could take a little extra time to research; however, the return is exponential. The result is a highly customized and unique solution that is tailored to your brand's specific needs - unlike what happens when trying to take a shortcut by choosing an "all-in-one" platform that is not open or difficult to connect to new solutions. When different hotel software are seamlessly interlinked with each other, they enable the constant and automated flow of information from the very beginning of the guest journey and up until the aftermath.
The Power of Exemplification
As an example, let's take the connection between your guest experience platform and what you are using to manage your property (whether that is a PMS or a cloud platform like apaleo). Why is this connection important? What are the benefits of creating a connection between the two, and how exactly do you achieve that?
Think about when you encourage guest feedback and reviews, you can get the best insight into your guests' experiences, thoughts, and impressions. Especially now, it's crucial to understand what travelers require in order to feel safe and valued and that can only be achieved through open and honest communication. When you interlink your guest experience solution with how you manage your property, you enable the automatic flow of feedback, which helps to improve future hotel operations and internal adjustments, with the end result of ensuring the best possible experience.
Consider this use case, you want your hotel to be the first to ask for feedback from a guest who is checking out, beating out all of the Booking Engines and OTAs competing for that guest's review. This requires an automatic trigger when the check-out is initiated through apaleo. Instantly, TrustYou pulls in the guest's contact information to send out the hotel's guest survey. In the competition to collect that review, which brand do you think is more likely to win the review? The communication sent by the hotel's own brand, something that the guest has just experienced in person - or - the website where they booked the hotel, potentially weeks or months in advance? That isn't much of a choice now, is it?
The Power of Reviews
These reviews have the power to influence your hotel's reputation, which, depending on its performance, can either drive more bookings or, on the contrary, direct travelers towards a different hotel, that offers a more appropriate experience for them. In the end, a circle is created, in which a great guest experience results in great guest satisfaction, which influences the future success of your business.
At TrustYou, we want to ensure that our clients and partners get all of the possible means to achieve their goals and this is why we partnered with apaleo to enable the seamless integration of multiple hotel software products under one roof. apaleo's API-first approach to its cloud platform combines various apps with TrustYou's award-winning guest feedback platform - check-in/check-out kiosks, upselling tools, revenue management systems, POS terminals, digital concierge solutions, Analytics, and BI. This partnership ultimately supports hoteliers from around the world in their quest towards recovery and the constant improvement of guest satisfaction, loyalty, and ROI.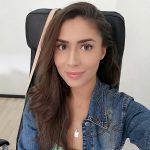 Posted by
Laura Badiu
Laura is a marketing manager at TrustYou, where she practices her passion for writing and combines it with her love for the travel and hospitality industry. Using her degree in Journalism, Laura creatively weaves words into insightful stories with a focus on reputation management.