The pre-arrival stage in the guest cycle offers excellent opportunities for hotels to generate new revenue streams. Whether a guest books a room through OTAs, the official hotel's website, or by calling the hotel, the digital channels put you in a unique position to offer your guests a way to customize their stay.
The strong growth of ancillary revenue of 26% stands as proof that it is possible to sell to guests during the pre-stay stage, and it is one of the major revenue streams in the hospitality industry. The only question that remains is how to leverage digital channels to motivate guests to buy in on your offer.
The following five things complete the puzzle of the art of selling to guests digitally during the pre-stay stage.
Keep the Number of Options Minimal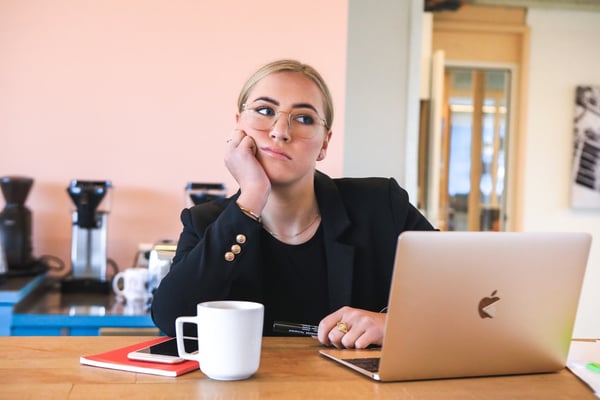 While all the add-ons and products you have available at your hotel may seem attractive to you, they don't have to be necessarily attractive to your guests. At least not all of them. Your guest has just booked a room in your hotel, and the email arrives outlining all your add-on items and ancillary services. How does it make your guest feel?
The logic behind sending a complete list of services and upgrades does stand. You want your guest to see what you have to offer and handpick the items according to personal needs and preferences. This strategy can often backfire, confusing, overwhelming, or even frustrate guests.
The right approach is to offer only a couple of options instead. "Where is the logic in that?" you may ask. The answer lies in human psychology. Several studies confirm that people will be more likely to make a purchase when they have fewer options.
Know Your Guests and Come up With Personalized Offers
We live in a customer-centric era. The customer-centric paradigm extends to the hospitality industry. What does it mean in practice? For instance, if you offer a honeymoon suite upgrade to a family, you won't impress them as much as you would by offering them a bigger room with a balcony facing a romantic view.
It all boils down to personalization. It means that you have to use all the information about your guests available to you. It will enable you to make informed decisions and offer personalized options to your guests.
Guest information, such as date of birth, whether they are traveling alone or with family, what add-ons they've already booked all leave the trail of crumbs for you to follow. Other factors you should take into account are how far away the airport is from your hotel, what are the near-by must-have experiences, and so on.
Use all the customer data you have access to in order to identify guests' unique characteristics and custom-tailor your offer.
Offer Meaningful Upgrades To Your Guests
Your guests buy products and services that have obvious benefits to them. The fundamental concept of selling to guests digitally in the pre-arrival stage is to offer meaningful upgrades. These upgrades should improve their experience and make their stay and vacation memorable.
Meaningful upgrades encompass all those upgrades able to make things for your guests easier and enjoyable. However, identifying the meaningful options for every guest is a tedious task if you have to do it manually. Then there is the issue of timing as well.
Some pre-arrival periods are long enough to give you time to custom-tailor a meaningful upgrade offer. However, often you will have a day at most, which is not nearly enough to prepare relevant, meaningful offers.
You should consider using solutions such as UpStay to automate the upselling during the pre-arrival stage completely. UpStay integrates with Booking Engines and any PMS type and uses machine learning to offer meaningful upgrades to your guests through digital channels, all on auto-pilot.
Give Your Guests the Chance To Get Value Beyond Their Expectations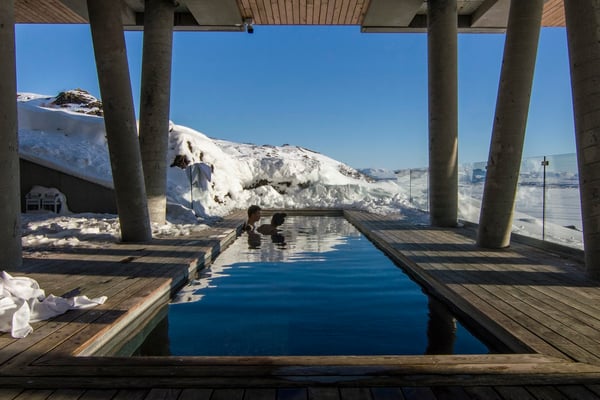 Modern customers are well-informed. Thanks to the internet they have access to all the information to make a solid booking decision. The booking experience has changed over the years. Customers now have access to hundreds of images, hotel offers, and guest reviews. The study confirms that the abundance of information leads to guests spending more time evaluating each hotel option.
The chances are that the guest that has just booked a room in your hotel knows your offer and prices inside and out. If you offer them something for the same value they could have purchased initially, you won't only close a sale, but you risk frustrating your guests even before they step a foot through your door.
The goal is to offer them something at a lower price as a sign of good faith. After all, they've decided to book with you even though there are dozens of options. Go beyond their expectations. If you make an offer at a price significantly lower than the one they have in mind, the chances are that they will upgrade. Some innovative solutions like UpStay even let the guests name their price, and thus generating high engagement and gamification.
Focus on Ancillaries and Add-ons That Convert
Don't bother your guests with add-ons and ancillaries that don't convert. There is a reason why some hotel services and add-on items slowly lose their traction. The market trends change, as do the customers' purchasing behavior, needs, wants, and preferences.
According to the 2020 Hospitality Upselling Report, wellness, room upgrades, and restaurants generate the most ancillary revenue, 26.7%, 23.8%, and 17.5% respectively. Car & bike rental, children's activities, and flowers together account only for 1.2% of all ancillary revenue.
You should also be aware of the impact seasons have on purchasing trends. For instance, room upgrades, wellness, and restaurant offers do significantly better during winter.
When focusing on ancillaries and add-ons that convert, also take personalization into account. This is why it's good to keep your offer at 2 to 3 options. Add a high-converting option and couple it with highly personalized options even if their conversion rates are not as promising.
The pre-stay stage creates valuable marketing opportunities for your venue. Digital channels enable you to reach your guests when and where they want it for ultimate convenience. The tips we've shared with you will help you fine-tune your offer for each one of your guests and generate a new stream of ancillary revenue.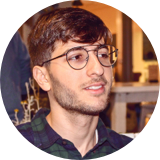 Posted by
Jonathan Shemer
Jonathan is a data science and software engineering wizard. He began his career in the Israeli NSA equivalent elite technology unit 8200, where he led a research and development team in high-performance computing and machine learning. In his last role, Jonathan served as a senior engineer at Gartner Innovation, leading there a core NLP and ML project. Studied Entrepreneurship and Business Administration at IDC Herzliya, Graduated with Honors.