Experience Hotel is a CRM and email marketing solution designed specifically for hotels and currently used by almost 1000 businesses across Europe.
One question always comes up: "Is a hotel CRM system simply a tool for managing interactions with guests or does it have a direct impact on the amount of commission you pay OTAs?"
Here's a succinct answer.
What is a B2C CRM system?
A B2C CRM solution has nothing to do with a B2B CRM solution (like Salesforce), which is designed to be used by sales departments to turn prospects into customers.
The aim of a B2C CRM system is to improve the quality of the customer experience offered by a company and transform existing customers into loyal customers and brand ambassadors.
Being fully aware of this difference is key to making sure you make the right decisions when approaching this topic.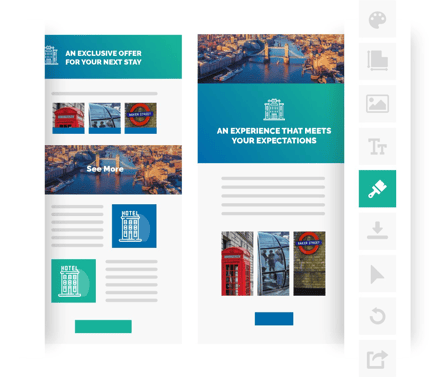 How can a CRM solution h
elp you pay less commission?
There are 4 main steps to follow if you want to turn your B2C CRM system into a direct booking machine.
Collect your customers' email addresses
Remember: your customers won't have any issue with giving you their email address. In fact, the majority will think you already have it from when they placed their booking through Booking.com or Expedia.
What they won't know is that the OTA they used doesn't deem it necessary to pass this information on to you.
To get around this and allow you to obtain the information you need, Experience Hotel has designed two tools:
A pre-stay or pre-check-in form (sent out by email or text message, depending on the type of guest and where they made their booking);

A digital registration form accessed via an app.
Thanks to these tools, your customers will give you their email address and the whole process will seem totally natural. Their guest profile on apaleo will then be automatically updated with the correct details. That's the first step done!
Take back control of your customer experience
A customer survey recently carried out by Booking.com revealed that one of the main reasons people opt for this OTA is the quality of its customer service. But how can a simple middleman offer better customer service than the hotels themselves?
"Well, the answer is it doesn't. To understand what motivates them, you must bear in mind that 'customer experience is your customers' perception of how your company treats them."
– Toma Kulbytė
'Perception' is defined as 'an idea, a belief or an image you have as a result of how you see or understand something'.
Your customer experience is therefore not the result of how you interact with your customers but their understanding of what you have actually done for them.
In other words, customer experience is not based on objective truth but on the reality perceived by your guests. This is one area where OTAs truly excel. As such, they send out questionnaires before, during and after a stay, and offer concierge services, a web chat service, multilingual support, systems to detect issues during a stay, etc.
'33% of customers strongly agree customer service quality is a major determining factor of loyalty.'
– Loyalty360
By using a specific hotel CRM solution, you'll be in a position to rival OTAs in terms of the services they provide, and take back control of your customer experience.
97% of guests who have stayed at a hotel which uses a good B2C CRM system agree that it had an extremely positive impact on the quality of their customer experience.
Create a loyalty programme
"Today, the average consumer belongs to 14.8 loyalty programs'"– Bond
This is something OTAs have understood well and taken advantage of for many years now. As such, they have long since overtaken hotels in this area, the latter having grappled with the issue for years without necessarily finding any effective solutions to it.
Below are the six most important rules to follow when creating a customer loyalty programme for your hotel:
Offer an immediate financial reward or small rewards which provide added value (e.g. free breakfast).

Introduce a rate code on your booking engine (or 2 or 3 if you want to offer different levels of customer loyalty), although aim to keep things as simple as possible.

Your only limit: don't offer discounts which are more than the commission you would pay an OTA.

Customer experience is more import

ant

than price. 80% of consumers would be willing to pay more for a better customer experience.
78% of hotel guests prefer immediate rewards.

So,

forget about old points cards.

Place your guests at the centre of your loyalty strategy.
This step doesn't necessarily require a CRM solution, except for analysing your customer base in order to find out which segments the strategy should target as well as their expectations.
However, the insights obtained from this analysis are essential for the last stage, which is at the heart of CRM.
Launch email marketing campaigns and secure your customers' loyalty!
'€1 = €32' – Oberlo
On average, when you run a well-designed email marketing campaign, for each euro spent, you'll get 32 back. This makes it one of the most profitable marketing strategies there is. So why don't hotels make the very most of this tool, as OTAs do?
Because, on the face of it, it would appear not to work quite as well for independent hotels. But is that really the case?
Well, the answer is fairly simple and involves just two points:
The vast majority of hotels do not carry out the first three steps outlined in this article, despite them forming the basis of any effective loyalty strategy.

They don't use a hotel email marketing tool. Don't confuse a generic email marketing tool like Mailchimp or Sendinblue with one specifically designed for hotels. This is like comparing apaleo with a large Excel spreadsheet for managing your hotel.
A specific hotel email marketing tool like Experience, used in conjunction with a powerful solution such as apaleo, will provide you with several invaluable benefits:
Real-time connectivity:

the ability to transfer contacts with the click of a mouse and automatically remove duplicate entries;

Segmentation based on over fifty criteria for creating targeted campaigns, allowing you to generate a ROI around 5.2 times greater than that achieved with general newsletters;

Automatic removal from your mailing list of customers who have already booked their next stay;

Multilingual email marketing management – a must for hotels with international guests;
Tracking of bookings from newsletter campaigns by analysing data held by apaleo and Experience Hotel;

And lastly, access to more than 5000 scenarios to automate your email marketing strategy to the maximum.
Conclusion
Hotels which use a state-of-the-art platform like apaleo and a specific hotel B2C CRM solution such as Experience are able to minimise bookings made through OTAs and maximise direct bookings, thus reducing the commission they pay. At the heart of this approach is a smart, automated customer loyalty strategy.
To sum up:
Set up apaleo and Experience Hotel.

Connect both tools (two-way sync).

Use Experience to collect your guests' email addresses.

Enhance your customer experience by sending out questionnaires before, during and after each stay using the CRM system.

Create a customer loyalty programme.

Launch automated email marketing campaigns using Experience Hotel.

Sit back and watch your profits grow!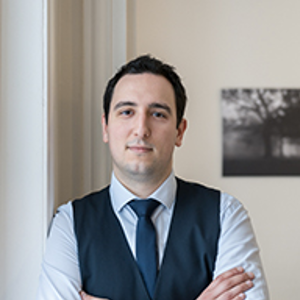 Posted by
Tony Loeb
Tony Loeb started his career in Hotel marketing in 2001 as a webmaster, then quickly became the Technical Director of a web agency specialized in the hotel industry. Passionate about the tourism sector and attracted by the idea of taking on new challenges, Tony took over the management of a team of hotel consultants until 2014, when he decided to make hotel marketing his core business. In 2014, he co-founded the company Experience Hotel and is now responsible for its international development and deployment, improving tools for automating and optimizing customer relations, from booking to customer loyalty.