Atomize believes that Revenue Managers are competent and smart people, and their unique competence and valuable time should not be wasted on setting prices - but rather on strategic revenue management. Moreover, to try to set optimal prices manually is not manageable, nor optimal, due to the huge amount of combinations of data sets that need to be analyzed and executed in real time. It is a perfect assignment for a self-learning, real-time automated RMS like Atomize. Especially now, when hotels have been forced to slim down operational capacity due to the impact of COVID-19, increased efficiency through real time automation while keeping costs to its minimum is the way to meet the new normal.
"New technology is always exciting, but the reality is that those hotels that do not adapt their cost structures while increasing efficiency unfortunately will perish.", says Alexander Edström, CEO at Atomize.
Prior to starting Atomize, the founding team ran a software company in the ad tech-industry where decision making was in real time by 100% automation and built on self-learning algorithms. The company became the number 1 in the world in its category and never lost one single benchmark - not even against Google's competitive product at that time. Coming from that kind of background, it was an obvious, yet ambitious, goal to establish the most sophisticated real time pricing intelligence engine when entering the hotel tech space with Atomize RMS 2018. One year later, 2019 Atomize won the Hotel Tech Report Award for being the best RMS globally.
Today many RMSs are still rule-based, which limits the level of granularity and dynamic pricing. In other words, using a rule-based system results in missing out on revenue opportunities compared to using an RMS based on machine learning and real-time prize optimization.
With Atomize's groundbreaking pricing intelligence and self-learning algorithms, the pricing points become more and more precise over time. With the ability to set certain control-functions within the system, you can still decide within which pricing interval the algorithm should operate.
The integration between apaleo and Atomize
Atomize's commitment to make Revenue Managers lives easier has helped Atomize to quickly gain traction globally. While some legacy PMS providers have proven to be true growth stoppers due to unavailable, outdated or outrageously expensive API technology, partnering with an open-source solution like apaleo was a natural choice. Since both systems are built on the foundation of accessible data in real-time, the integration between apaleo and Atomize went incredibly smooth. The same goes for apaleo customers that decide to start using Atomize RMS, the onboarding is very simple and hotels can be activated in a very short period of time.
The integration has made Atomize RMS available to more hoteliers and built a reputation as a next-generation revenue management software in the hotel tech world.
The power of togetherness
During 2019, Atomize was the first RMS to solve real-time price optimization which opens up huge possibilities for hotels to gain a competitive edge in their respective markets. Together with the integration of apaleo, you have the groundbreaking possibility to set Atomize on autopilot and maximize yield from its real-time pricing engine, where optimal room prices will be automatically updated in real time for whatever the reason is. Might be due to a sudden demand burst, a competitor rate change, or other hotel performance KPI that calls for a real time price change. Real time data updates flow freely between the systems without any need to wait for daily or bi-hourly updates.
The fact is that apaleo offers one of few PMS's in the world that supports 100% real-time data updates, which means that as soon as something changes, for example new bookings or cancellations occur, apaleo immediately sends that data to Atomize that through its real-time optimization algorithms, calculates the optimal rate and in real time pushes back dynamic prices, per room type, around the clock, for the coming 365 days.
This means that for a typical hotel, using the power duo combination of apaleo and Atomize RMS, has the capacity to change its rates much faster and accurately than its competitors, and sell more rooms at optimal price points. In other words, this tech setup gives you the best of breed in their respective category to outperform your competition.
The top benefits
Real time pricing

– Prices are being automatically optimized in real time, whenever demand changes, 365 days into the future.

Save hours of valuable time

– through automation and access through any device, Atomize's sophisticated and easy-to-use hotel revenue management software will increase your efficiency and save hours of manual work.

15-20 % revenue uplift

– Atomize customer portfolio shows an average revenue uplift north of 15% after 6-12 months.

Get in contact with us
Are you curious to know more about Atomize?
Contact us today for a free demo and get one step closer to unlocking your hotels revenue potential >
Are you interested in knowing more about apaleo?
Contact us today and get one step closer to full connectivity >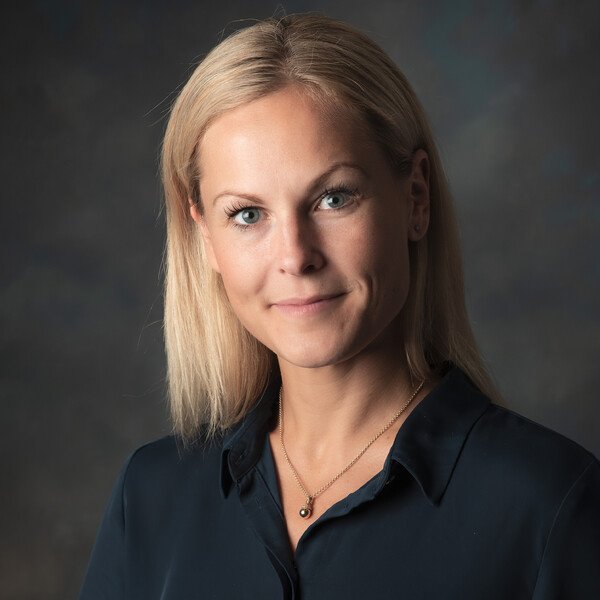 Posted by
Alexandra Fjällman
Alexandra is the Head of Marketing for Atomize, responsible for building the Atomize brand globally. Atomize is an award-winning RMS within the field of Revenue Management Software for hotels. Headquartered in Gothenburg, Sweden, Atomize helps hotels around the globe to maximize their revenue, by automatically setting the optimal price per room type. Atomize's customers span over more than 50 countries, across five continents, by hotel properties in the full range from 40 to 1250 rooms.