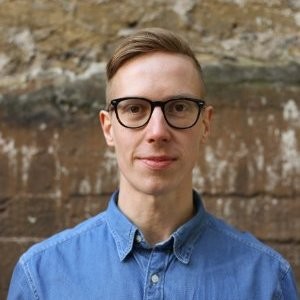 Markus Veikkolainen, Partner at Hiisi Homes, is an innovator. He's taken a bold, technology-first approach to running his
collection of 11 (and counting...) serviced apartments. So, where does this tech-savvy guy see hospitality tech headed? Here are his thoughts.
NB: This article was originally published on LinkedIn here.
Cloud based solutions are here but what's next? Well not all hospitality players are on the cloud yet but the cloud is here for hotels and lodging providers of any kind as well as restaurants to embrace.
The latest big tech trend in hospitality has been app stores. apaleo was probably one of the first ones to come up with such followed by Mews and Protel. The idea of an app store is relying on softwares having open APIs and letting all parties to connect with each other. I strongly support the idea of having multiple systems seamlessly connected to each other rather than one provider trying to kick ass in many different functions.
Would you rather partner with a SaaS provider which is kicking ass as the best PMS on earth only focusing on delivering the best ever PMS and using all their efforts to make their PMS better and better everyday or would you rather go with a PMS provider which also includes services like a channel manager, messaging, booking engine, analytics, reputation management, CRM, housekeeping, maintenance, reporting and what not. Wonder how well these different solutions perform compared to a provider dedicated to solve a specific issue.
From a user point-of-view the idea of an app store is great. In the store you'll find all kind of different solutions which are probably very best in their field of business. It wouldn't get any better than choosing the solutions you want with a 30 days free trial and the best part you just need to click connect and then your PMS is connected. You'll see instantly what kind of added value this new solution would bring to your business. Remember the days when integrating systems together needed months and thousands of euros? Yep, me too.
Sounds too good to be true right? This ideology is very new to SaaS providers and during the Spring while I've been shopping different solutions I've seen that most of the SaaS providers' way of thinking is not ready for this big change or technically their solution is not scalable enough.
SaaS providers very often include sales hurdles which only slow down their sales. The most common sales hurdles include the minimum number of rooms or some kind of ceiling where the pricing starts from X number of untis rather than fixed monthly pricing or per unit per month pricing. Another huge hurdle is setup and installation fees. In my opinion if your product is scalable and good enough you don't need these sales hurdles to slow down your sales. Setup and implementation fees are often reasoned with the time and resources it takes to onboard a new partner. I say it only means your solution does not provide easy enough self-service functionalities and is lacking scalability. Of course it's a good idea to have these onboarding services as an upsell product but as a must pay those weaken the beauty of an app store.
In my opinion if your product is scalable and good enough you don't need these sales hurdles to slow down your sales.
When you know you have the best product out there in the market and are willing to work hard in order make sure it will be the best product also in the future there is nothing for you to lose. If your partners love your product you bet they'll stick with you, want to buy more from you and will recommend you to other potential partners. The game has begun and I believe the ones that are willing to remove old clumsy sales hurdles and welcome new business in are the ones winning the game in the coming years. The focus for SaaS providers from now on should be in developing self-service functionalities and the core product as well as removing sales hurdles.
If app stores are happening now what's next? What do you think? I have my predictions but I'll keep those with me for a while.

Posted by
Guest author
apaleo heroes aren't the only ones who have something interesting to say. Sometimes, we like to invite industry thought leaders, hoteliers, and other smart people to give their perspective on the blog.