Bridgify is the modern-day 2021 AI Travel Concierge, allowing travellers to create personalized itineraries like never before. Bridgify provides apaleo's hoteliers with the opportunity to engage better with their guests by improving their experience whilst unlocking untapped revenues at the same time.
Not so long ago, we lived in a world where travellers cared more about the 'name' of the place they were staying in, rather than the benefits this place offered their individual journey.
Travellers sought out the chains they recognised and were familiar with. They ignored the smaller to medium hotels, even if these hotels were cheaper, better and more suitable for them. Today this is no longer the case. Travelers go out of their way to find quirky or under-the-radar places that have more originality to them. With the rise of these smaller types of hotels there is more competition than ever, and it has become even harder to stand out. To overcome this, we've come up with a few tips to help you promote your business.
Location, location, location...
Nowadays, travelers don't always want to stay in a big, showy hotel. They want to be in the center of the action whilst having an authentic living experience of the place they are visiting. Make sure to inform potential guests about all events and must-see sites surrounding your property. Ensure that all your marketing platforms are updated on the best things to do. If there is a great winery just around the corner, organise events and packages for your travelers and offer them an experience they can't refuse. Become their source of inspiration and information.
One of the major reasons travelers choose to stay in smaller hotels is because of the uniqueness and originality the business exhibits, so use this to try to find your unique selling point. Your size gives you the potential to provide your guests with the individual attention they deserve. When you treat all your guests with such individual care, you'll quickly learn what it is they are interested in - connect with them by listening to what they want and help them get it. If you know one of your guests loves a certain cuisine, arrange a themed activity for them where they get to taste the dishes of their choice. You can then offer them specials and discounts for posting pictures on social media or leaving great reviews after their stay. Be friendly and build these connections to ensure your guests keep coming back.
Stay Social
Whilst we're on the topic of social media, don't forget to utilize those platforms in the best ways possible. Connecting with guests doesn't just apply to face-to-face. It also means setting up your social media platforms in ways that will meet their expectations. Keep your socials up to date by sharing content your guests will love, such as travel articles, tips and tricks or specific events happening in your area. You can even take that extra step and post beautiful pictures of your hotel and its surroundings to entice potential guests, or even share funny content to make your business feel more relatable and relaxed.
A great way to promote your hotel is by making sure you are taking advantage of the community around you. One of the best parts of being a smaller hotel getaway is the fact that you're able to interact with the other small businesses just around the corner. Network within these groups and promote yourself through them. You can buy from local vendors and in return they can advertise you both on-site and online. Find potential partnerships that will allow both parties to make sales and be successful with the less expenses and effort. Slowly but surely, you will become a recognised member, creating free promotion opportunities for yourself and your business.
Now that travel is taking off again, make sure that you are promoting and expanding your hotel as best as you can. You never know who's going to visit you next!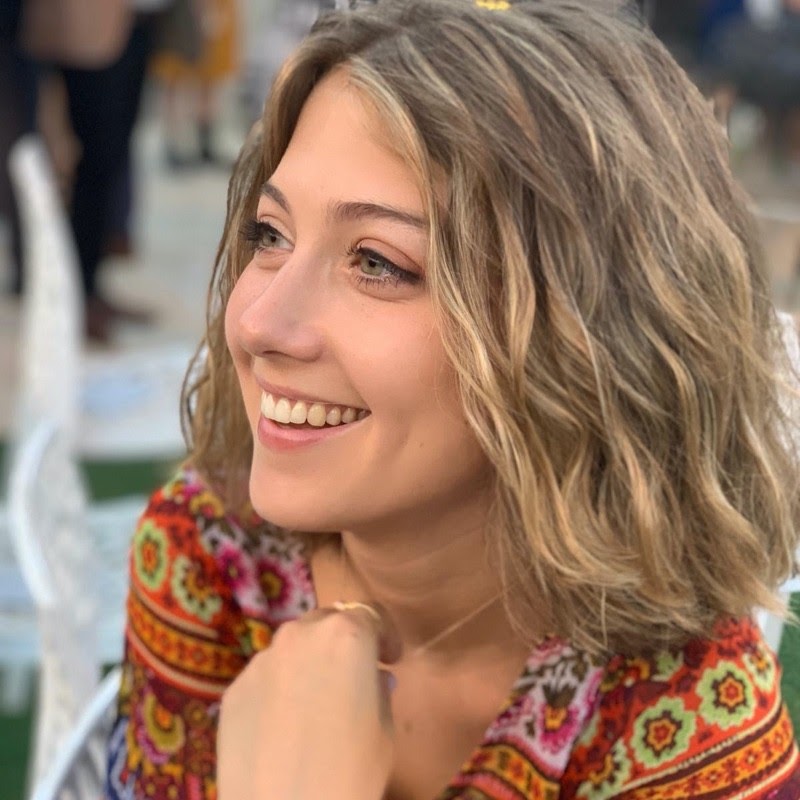 Posted by
Anouchka Morris
Anouchka Morris is Project and Marketing manager at Bridgify. She is currently studying for her B.A. in Communications and Marketing at the Interdisciplinary Center Herzliya. She is a travel enthusiast and loves being part of the Travel Startup world. Born and raised in London, now a full-on Tel Avivian, and always on the lookout for a new adventure.