Considering how often and how widely AI and chatbots are used across the world, it seems only natural that app integrations would become cleverer and more intuitive in their offering by making the most of this advanced tech. The latest integration between Apaleo and DialogShift does exactly that. This integration allows Apaleo customers to blend an AI chatbot seamlessly into the entire guest journey and be available for guests throughout; from their Google Search to check-out.
For those unfamiliar with the service, DialogShift is an award-winning hotel AI chatbot provider based in Germany. We connect you with your guests right where they are: in Google Search and Google Maps, on your website, in messaging apps such as WhatsApp, or in your CODE2ORDER guest app. Giving them easy access to information about your hotel, engaging with them and boosting direct bookings. And the coolest feature that our app offers is the ability to leverage AI in order to free up your staff for the personal touch in service where it is needed.
According to our experience, AI allows hotels to up their automation rate to 90%. Through ensuring that queries will be answered efficiently, we also help hotels to sustainably increase their direct bookings and reduce commissions. The customized chatbots are made for driving engagement and conversion, enabling bookings from within the chatbot. Up to 30% of conversations end with booking a stay.
So, what does this integration look like?
Making use of DialogShift and Apaleo's shared focus on making hoteliers' lives easier, DialogShift's integration into the Apaleo platform ensures that guest communication is as connected as possible to the property management side of things. Boasting cutting-edge machine learning technology, year-round 24/7 connectivity, 100+ languages and live in-app translation, this is a solution that can be put to use in any hotel. It's even accessible via multiple channels, including website chat, WhatsApp, Google's Business Messages, and Facebook Messenger!
When considering how DialogShift makes the most of these channels, it's useful to look to Google's Business Messages as an example. Google Business Messages are set up automatically for the majority of hotels. So, when the API is used in conjunction with DialogShift, it easily becomes an integrated central guest messaging platform. This way, hotels are able to streamline guest messages and manage their messaging inbox across multiple communication channels. Messages are routed intelligently and assigned to the respective teams. From a user experience point-of-view, a major advantage of Google Business Messages is that the traveler is notified via push notifications when the hotel representative responds. In this way, hotels are able to take advantage of widely used technology for a superior guest journey.
For its unique ability to streamline guest communications, DialogShift is an award-winning chatbot, having won a global chatbot contest conducted by Google in May 2021, and winning the Best Travel Technology Award 2020 of the Travel Industry Club. One of the crucial factors in the decision to award DialogShift with the Best Travel Technology Award in 2020 was the fact that the content is created with the traveler's perspective in mind, before that of the hotel. Reflecting on this award - which you can read more about here - it is an honor to have been recognized alongside Apaleo. The in-person award ceremony was a great opportunity for us to meet and discuss our integration status, which turned out to be a catalyst that made this integration happen.
DialogShift can help you avoid 8 in every 10 repetitive inquiries, saving time and bringing more engaged travelers into your booking engine. To unlock the full potential of this integration with Apaleo, connect with DialogShift via the Apaleo app store today.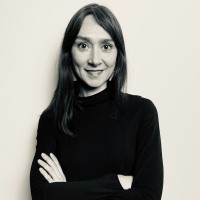 Posted by
Olga Heuser
Olga is the Co-Founder & CEO at DialogShift, a guest communication & Conversational AI platform for hospitality & travel. She has experience in digital transformation and she is passionate about making new technology easy and helping companies to unlock the potential of AI and conversational bots.