The COVID-19 pandemic has changed our lives. The hotel sector has not been left out of these changes and has been forced to face a number of challenges. Hoteliers have had to react with agility and be creative in finding solutions. I believe that technology gives us the opportunity to catch up in a safe and sustainable way.
Beonprice is a Customer-Centric Revenue Management System that can give you a better knowledge of your business. It will enhance your performance by identifying the most profitable guest and suggesting a pricing strategy that can boost their fidelity. Check out the apaleo app store for more details.
Working in today's unstable economic environment, it is difficult to predict future demand or to identify and attract new customers. In this context, it is important to implement strategies that encourage customer retention at different stages of the buying process. Staying in touch with your customers and keeping them coming back is less costly than acquiring new customers.
How can we encourage guest retention with the help of an RMS?
Keep your competitive analysis up to date
Identify your fair price
Segment your customers
Ensure the best value for money positioning
Offer a unique experience from the very first booking stage
Keep your competitive analysis up to date
Your competitors are in the same market situation and are also looking for creative solutions to attract and retain their demand. It is, therefore, crucial to keep an eye on them and always be aware of the strategies they are implementing. This will allow you to stay on top of the game and stay ahead of them by creating actions that will allow you to compete.
An up-to-date analysis of the competition must include aspects beyond their pricing strategies. We need to know the expected quality or customer satisfaction, and thus know the price that each segment is willing to pay for the different products at any given moment.
Identify your fair price
It has been proven that the aspects that customers value most when looking for accommodation are the quality of service and rooms, brand identity, and above all fair pricing. So if you are looking for guest retention strategies, you have to make sure that your customer perceives the price as fair, as it is an aspect that cannot be compensated for by any other aspect.
The price is considered fair when it is justified by the quality offered and taking into account substitute products. By combining the objective quality of the hotel with the evaluation of customer satisfaction (online reputation) and the analysis of the price and quality of competitors, we will be able to identify how much our customer is willing to pay for the level of quality we offer. Beonprice's HQI™ is able to do this analysis and propose a selling price that is considered fair by the customer.
Segment your customers
We need to identify customer groups based on their response to marketing strategies: each identified segment must be differentiated from other segments by this behaviour.
Today's technology makes it easier for us to manage ever smaller segments, thanks to data and information processing, which will allow us to adopt the industry trend towards the objective of micro-segmentation and personalisation.
Good segmentation will increase market revenues, as it is not only the basis for price differentiation, but also helps to optimise marketing strategies. Segmentation will be efficient when, thanks to it, we can manage information that allows us to identify the most profitable customers and design higher quality products and services to improve the customer experience (strategic segmentation). And through knowledge of the different types of potential customers, we will be able to adapt communication and distribution approaches that specifically target each segment (tactical segmentation).
Ensure the best value for money positioning
Nowadays, when historical data is no longer as useful for predicting the future, it is important to give more weight to the quality index. If you do not identify what a guest is willing to pay for the quality you offer, and therefore have a price that is perceived as fair by your guest, then all your guest retention efforts later in the guest journey (during and after the stay) will have a much more fertile ground and be more effective.
The HQI™ (Hotel Quality Index) is an index that measures the quality of a hotel (objective and subjective) and then positions it in relation to the prices of competitors' hotels.
The objective is to identify the willingness to pay a certain price for a certain quality. This willingness to pay differs by segment and depends on the segment's previous experiences in that category, the available budget and alternative options - which are substitute products. Based on the segmentation mix and our knowledge of customer behaviour, we can calculate the probability of selling a room at a certain price. Other factors, such as current occupancy and demand forecasts, then help determine the optimal price of a room to capture exactly how many people are willing to pay that price. Guests who are willing to pay a certain price based on available information will perceive this price as fair, which means they are more likely to become loyal guests.
Offer a unique experience from the very first booking stage
When defining your overall strategy, make sure you pay attention to all stages of the guest journey, from laying the foundations of a good experience at the pre-booking stage with good pricing decisions, to efficient reputation management and learning from feedback. We guarantee that with these ideas in mind, the road to success will be much smoother.
Fair pricing has a lot to do with the quality of the guest experience. After all, when we travel, we pay for an experience rather than an actual product and we judge the overall hotel stay against the amount of money we pay for it.
How can Beonprice RMS help your guest retention with fair pricing
Revenue Management technology has made great strides in recent decades, but an RMS can still achieve more. Today, most revenue management systems take into account the data points needed to recommend rates that are supposed to lead to the highest possible RevPAR. Only by taking into account additional data points such as objective and subjective quality and then putting them in relation to competitors' prices, will the algorithm be able to broaden the value proposition of an RMS and make the tool useful for all departments of the company, by being able to optimize Revenue Management's operational processes to centralise information, and enable a data-driven decision-making process.
An RMS can do more for a hotel. Access to new data sources allows for a much more accurate prediction of destination demand, giving importance to market data to quantify the number of potential guests. In addition, Beonprice RMS, through its HQI™, takes into account customer behavior data to help the hotelier be more Customer-Centric and identify their most profitable customer. This way of working can contribute to increasing the hotel's brand loyalty by using a system that recommends pricing strategies that tend to match the guest's quality expectations.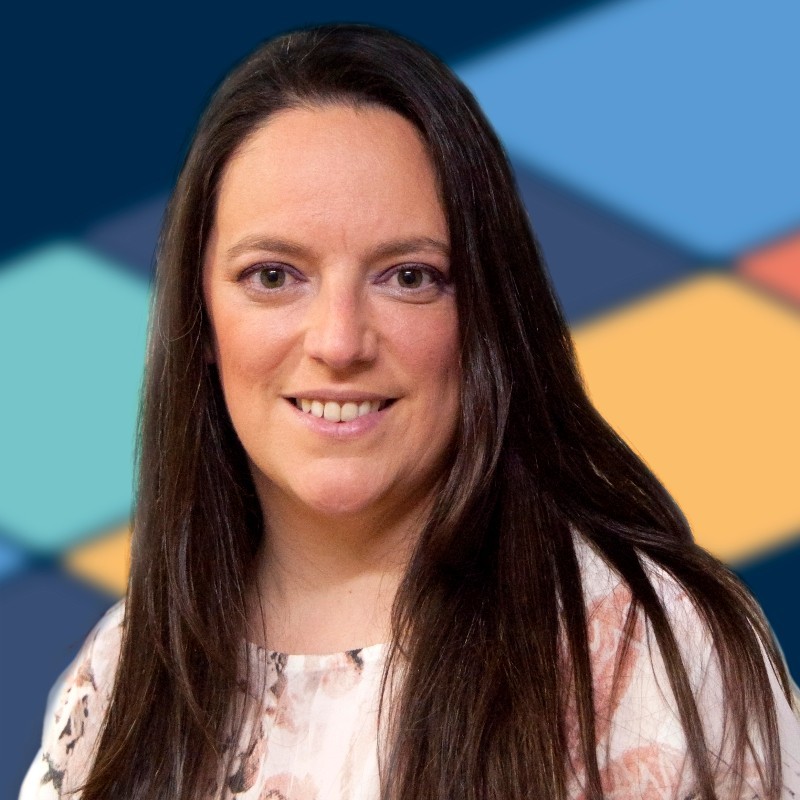 Posted by
Julia Rey
Julia has more than 15 years of experience in Rooms Division Management and Hotel Revenue Management. She worked for 7 years in senior positions in an international hotel group, and later in hotel project development consultancy on a national and international level. She has participated since 2014 as a lecturer in various postgraduate training programs in hotel management, in business schools and universities. She has been the director of Beonprice Academy for 4 years, creating content and designing e-learning projects for the hotel sector.