My father is 80 years old. In 2004, he moved from London to the slightly-more-sunny Isle of Wight and opened a 15-room Bed & Breakfast. A few years ago, I was visiting and noticed that he was almost empty. I said to him "Dad, your pricing isn't right. I can help you here." He thought I was being ridiculous. But that's when the idea of RoomPriceGenie was formed.
Fast forward to the beginning of 2019. I installed RoomPriceGenie with his hotel in a half-hour call. We put it on auto-pilot so he didn't need to do anything.
I was a bit nervous. It was the ultimate pressure. But I also knew it would work. By the end of 2019, he had made 60,000 EUR (£50,000) more revenue than the previous two years.
Just to be clear: this is an 80-year-old using a revenue management system.
It's not just pensioners who like it. One of the top revenue managers here in Switzerland, Gianluca Marongiu (Head of Swiss Hospitality Solutions) uses it for his own hotel – the beautiful and charming Belle Vue Spiez.
How do we achieve this combination of clientele? From just-about-computer-literate to expert-level. For one thing, we make excellent price suggestions. The second thing is that we are very clear about where the prices come from. Whether you have no experience of pricing or are an expert, you still want to know exactly how your prices are calculated. The third is that we focus on making things intuitive.
I was speaking to the head of an incredible 5-star hotel group here in Switzerland that uses one of the market leaders in revenue management systems. He said that although the functionality on their system is huge, he doesn't think they take advantage of it because it is too complicated. He loves how intuitive it is with us.
As a client, we suggest that you can get excellent pricing with 30 minutes setup, 1 hour training and 15 minutes per week to check up. The last one is optional. Our aim is to make the process enjoyable. You have full control without having to do the boring part. And any member of staff can learn how to use it.
The best thing about this job is hearing the changes it has made to people's lives. They say they sleep better now. They are spending more time with their family. They are expanding their business. This is a true reward.
How does RoomPriceGenie work?
What is RoomPriceGenie? It is a revenue management system that has been built for smaller hotels.
But that does not fully explain it – it is, I would argue, a new approach to revenue management. Instead of a black box that gives prices, we explain how we reached our conclusions and let you change them. Instead of hundreds of charts and analytics tools, we try to distil down to only the most important. Instead of hours a week, we want you to spend 15 minutes a week on pricing. We don't expect you to have a full-time revenue manager to make our system work, just someone that understands the hotel.
RoomPriceGenie works as a market-positioning algorithm. If you have a lot of rooms/units left, you will need to be cheaper than your competitive set. If you don't have many left you can charge more than them and still sell your few remaining rooms. It is both simple and powerful. Sometimes, revenue management system companies say that competitor pricing doesn't matter. We wonder if they've ever booked a hotel room on booking.com before. We wonder if they've ever imagined the buying process of a traveller given various choices of hotel or apartment.
If you have no competitors, don't worry still. Like other revenue management systems, we predict the prices based on what we do know, and if we find we are getting them wrong, we fix them. The key part being that you, as the user, know what we have done and why. We just do lots of calculations that you don't want to do. And you make the most of your assets.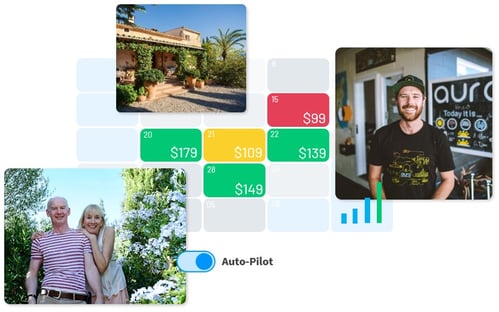 Why not try it?
We understand that it takes a leap-of-faith to try something new. Which is why we give a free trial and we would love to show you what we do and see if it works for you.
The Background?
RoomPriceGenie is the child of various innovation in hospitality sphere. The first is the rise of online travel agents, where clients can so easily compare prices. The second is the coming of great new travel-tech companies like apaleo, bringing open APIs and the free exchange of information. apaleo means that technology that was simply not possible 5 years ago is now a must for all hotels.
Our integration with Apaleo is very simple. After connection we pull all the relevant information via the API and start your pricing. We work with you to set up the user-defined parameters, in a call that takes maybe half an hour. And then you are ready to go. We provide walkthroughs, a help centre and videos to guide you through anything you are unsure about. And we are always happy to hear from you if you need some help in person.
We are delighted to be part of the future that apaleo is helping to bring in. We feel that the shared values of customer-centricity and innovation are building a great future for the hotels that are choosing to join it.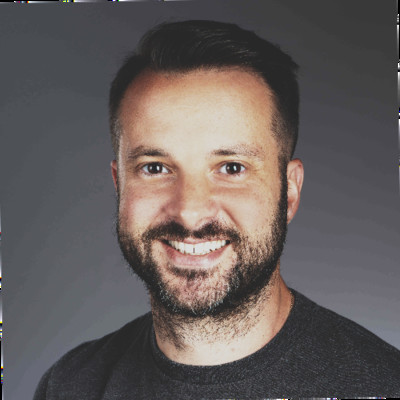 Posted by
Ari Andricopoulos
After getting his PhD in Financial Mathematics, Ari Andricopoulos spent 15 years creating algorithms for financial markets before founding RoomPriceGenie in 2017. Born in London, he now lives in Switzerland with 3 kids and a 4-month-old dog that is causing general havoc.