Core hotel technology has a lot in common with the inner workings of the iPhone. It might sound odd but when we look at their development, clear lines of connection can be drawn. Many tech-oriented hospitality providers are demanding that existing platforms upgrade and offer the freedom that iPhone users have. Although PMS evolution is way behind iPhones, it doesn't mean it won't get there in time.
How the app store was born
When the first iPhone launched, its purpose was simple: phone calls and web browsing, enhanced by a good dash of branding. After a while, the invitation was extended to third parties to be able to create and promote their own apps. This was the moment when the magic began: the App Store was born. Apple didn't focus their energy on developing the best calendar functionality, or the best photo editing app. Instead, their focus was on building the best device and improving core functionality, so that they could confidently support the experts in developing all kinds of apps within the seamlessly connected App Store. They knew what they could do best, which was to create an innovative device with an open platform. In that way they created new users and developed best functionalities for all, freeing up development work for Apple.
Development comparison: iPhone and PMSs
So, if we look at PMS, the original core hotel system, we can see that it started in a very similar way to that of the iPhone. The first legacy PMS started with just core functionality, and it was enough to run hotels. With rising demand from hotels and guests, more and more systems came along that hotels wanted to use. Here's the big differentiator between the evolution of hotel technology and that of Apple's iPhone: instead of making it easy to connect to all those systems and apps, PMSs stayed closed and tried to build all relevant features and functionalities themselves. They ended up with half-baked and imperfect revenue management tools, reporting tools, channel managers, and housekeeping tools. While it functions, it simply isn't best practice for the hotels and leads to an inferior experience for guests.
Just imagine if Apple had continued down the same road that PMSs took. Consumers would've ended up with a bunch of average apps that would not perform as expected. Internally, Apple would've wasted a lot of its talent by spreading teams too thin. Unfortunately, this is a genuine possibility for the future of hoteliers. We're seeing lots of hospitality professionals stuck with inflexible legacy technology full of preinstalled apps, which often go unused. Any changes to the existing PMS require a lot of money and time. Luckily, we can see light at the end of the tunnel.
Hotel Technology built for ultimate connectivity
More and more PMSs are realizing that there is a need for connectivity and creative thinking. Following Apple's lead, many are adding app stores but still charging too much for integration fees, while offering poor connectivity. These issues are all connected to the structure of building PMSs. Their flow is not built with connectivity in mind. The only way it can be accomplished effectively is with the API-first model. This means that connectivity is developed first, layered with all data, and then the basic functionalities like reservations, rate management, and accounting, are added on top of the core PMS - just like the iPhone did with its calculator, messenger, and camera.
Click to connect your favorite systems
This setup gives hotels the freedom to build their own ecosystem by picking and choosing the best systems that integrate seamlessly with all other functions. And it allows third party providers to focus on building the best tools possible, without having to worry about integration pains. Much like the iPhone, it even allows for the development of features that already exist within the PMS. The most important thing is no matter what kind of new system comes to the market it will always connect to your core hotel tech with just one click. In this way, the purpose of a PMS is completely changed. Just as an iPhone is a tool to download applications that can organize and simplify your life, so too can an effective API-first approach revolutionize your PMS. It's high time for hoteliers to embrace the freedom to create their own ecosystem that will work best for them and PMSs should serve as a platform that offers the ultimate connectivity, leaving the rest to the third-party experts.
PMS as a platform
Instead of focusing on being an all-in-one product, hotel core technology should work together with innovative hotel technology partners to serve as a platform. Just as Apple chooses to focus on building the core of its system better, hotel technology that serves as a platform and offers ultimate connectivity will be the hotel tech of the future.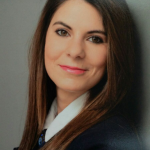 Posted by
Katarina Simic
Katarina is apaleo's marketing manager, responsible for content, events, campaigns and so much more. After studying law, Katarina was a legal consultant for the city of Zagreb. However, it was in hospitality that Katarina really found her passion. She went on to run a small, family-owned hotel in Croatia and enjoyed it so much that she decided to return to school to get her MBA in International Tourism Management. During this time, she was a project manager for Hochschule Bremen, responsible for developing brand strategies for key regions.