There's no question: the pandemic has ravaged the hospitality industry and thrown unexpected challenges at hotels all over the world.
But there's hope. When lockdowns and travel bans ended, leisure travel saw promising pick-up. After all, people want to get out of the house and treat themselves. The second wave of restrictions put a damper on this in some areas. However, this trend will likely be back stronger than ever once travel bans are lifted again. Now, how can you make the most of this Covid-era travel trend?
How revenge travel can benefit your hotel
First of all, let's look at what revenge travel is:
After being forced to stay home due to a lockdown, national or international travel restrictions, people are eager to get out and explore. When they do, they're happy to splurge on luxury services and experiences to make the most of the moment.
Given people's safety concerns, they're more likely to explore places closer to home. This means your domestic market gained a lot of importance.
Surveys conducted by the industry leaders showed that revenge travel is a global trend and many hotels have experienced it first hand after the government had loosened travel restrictions. Siteminders' World Hotel Index showed a steady growth in hotel bookings from the month of July 2020, when many hotels were able to reopen their doors.

In short, after lockdowns, many people have annual leave left over and want to splurge. Give them the opportunity to do that! It's your chance to make up for some of the lost revenue and attract new guests.
Leverage the digitised guest journey
Embracing innovative technology became a must during the pandemic. Contactless stays with digital communication via chat and online check-in/out became the new norm. Now, guests no longer have to go to the front desk when they arrive or have questions. Instead, they can do all this on their smartphones.
The positive side effect is that it makes social distancing easier and operations become more efficient. Going digital helps keep your guests and staff safe and gives you the chance to offer more personalised service. For example, using an open platform like apaleo to handle your guest data, allows you to quickly process information, make it available to your team and share it with relevant tech tools. This includes upselling platforms like Oaky, reputation management systems and many more. Talk about saving time and energy!
Use automated upselling to make every experience count
Having the right tools helps streamline your daily hotel operations and improves your guests' experience. By connecting Oaky to apaleo, both your hotel and your visitors will have a chance to enjoy the digitised experience and automated upselling for many reasons.
Benefits for your guests:
More personalised stay: By getting access to customised pre-arrival deals, guests can tailor the stay to their needs. They'll enjoy the flexibility this gives them and make the most of their time with you.
Reduced direct contact: Especially in times of Covid many guests want as little in-person contact with others as possible. Automated pre-arrival upselling and online check-in allow guests to skip the reception without missing your best offers. Now they can get important hotel information as well as details on available upgrades and services delivered straight to their inbox, so they can customise their stay.
Safe, efficient communication before and during the visit: Encouraging guests to communicate digitally throughout their journey helps keep everyone safe. It also makes it easier for your staff to respond promptly and follow up if needed.
Benefits for your hotel:
Increased guest satisfaction: Shorter response times and a customised experience will ensure your guests have a memorable time they can't wait to tell everyone about.
Extra revenue from every guest: By upselling and cross-selling, you drive ancillary revenue and increase average in-house spend.
Support from upselling experts: Working with the right partners will give you access to upselling specialists. They will help you make the most of your tool and get your creativity going with

new deal ideas

your guests will love.
Ready to go down the road of digitising your guest journey and to make driving extra revenue a piece of cake?
Then give the power duo of apaleo and Oaky a whirl today… because our team has a special treat in store for you!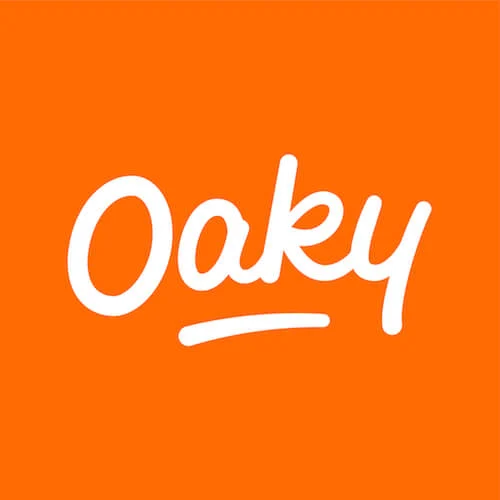 Posted by
Oaky
Oaky is the personalized pre-stay upsell platform for hotels to maximize profit and enhance the guest experience. With a high conversion, Oaky puts your arriving guests in control of taking offers that both drive revenue and enhance their experience.