Whenever someone comes in with a revolutionary new idea, it's imperative to have an educational strategy behind it. By the end of these bite-sized lessons, you will know what a Feature-Based Hospitality System is, and be able to teach someone else - igniting a chain reaction that will become the revolution.
This course is broken down into 5 lessons with a combined watch time of only around 7 minutes! We've broken down these complex topics into easily understandable videos with unique lessons to fit into your busy schedule:
Don't forget to read more about Gauvendi in this rich article: Bring your revenue game to the next level with feature-based pricing
Lesson 1: Introducing the Feature-Based Concept
Your inventory is typically clustered in a few manageable room categories. However, standard categories fail to capture the entire room experience. This results in idle room assets and a lack of transparency for guests during the booking process. Gauvendi says "goodbye" to room categories and "Hello" to Room Feature Combinations. Some examples of these features include:
High Floors
Rooms with a View
Outdoor Spaces and Balconies
Special Designs and Spaces
Away from Elevators
Bathroom Fixtures
By re-thinking your "Superior" or "Standard" room classifications, you can market the unique features of each room, clarifying to your guests exactly what they will get and maximizing on your price-sensitivity strategy.
Lesson 2: Consumer Behavior & Pricing

Consumer purchase behavior is constantly evolving and it is very important for properties to consider changing the way they present their room inventory.
Consider how you would address the "Purchase Mindset" on a scale of price sensitivity vs. the "Room Value Perception" on the scale of prices charged. Guests range from deal hunters to treat seekers and by focusing on a more personalized and transparent presentation of your inventory, you show that you recognize your perceived value. This results in more revenue for the same product.
Lesson 3
: Room Feature Combinations
Back in Lesson 1, we introduced some examples of Room Features and how to combine them. That might have sparked some questions about how to sell Room Feature Combinations through different Distribution Channels, including: Booking Engines, Channel Managers, Your Own Website, or via Phone, Email, and In-Person. This is possible when Gauvendi's Feature-Based Hospitality System is connected to property management like apaleo's cloud platform.


Lesson 4
: Evaluating Your Strategy
Take a moment to reflect on your current strategy and ask yourself if you identify with any of the following questions:
Getting less than 10% through your own booking engine?
Low property differentiation potential?
Lacking brand recognition compared to the competition?
Suffering from unpredictable brand patterns?
Pressure on pricing in the sea of sameness?
Discover new ways of selling that make you stand out with a feature-based sales approach.
Bring shoppers to your website with opaque room sales
Convert more with persona relevant room products
Sell experiences with storytelling and dynamic packaging
Apply room feature rules for desired travel profiles
Create a virtual flagship store allowing for real personalization
Lesson 5
: Take a Tour of the System


Gauvendi is the first and only Feature-Based Hospitality System on the market. This final lesson is to wet your appetite before taking the next step and booking a discovery call to learn more about how you can benefit from the tool.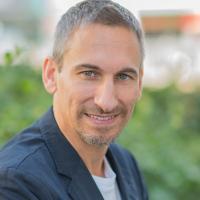 Posted by
Markus Mueller
Markus is an entrepreneurial business executive with over 25 years' experience in the tourism industry who lived most of his career in Asia, in the Middle East, Eastern Europe and the Caribbean. His last positions included Global VP Sales & Marketing of WorldHotels, Regional VP Sales & Marketing of Moevenpick Asia, as well as various senior positions with IHG.