At RevControl, we love automation, but as Revenue Managers ourselves, we also understand the need for control. As the current crisis is showing us, there will always be unprecedented events or situations and therefore we provide our users with the power of automation and control in one tool. The perfect example of automation is the integration between apaleo & RevControl. apaleo's open API synchronizes reservation data real time, so the analyses our users see in RevControl are always up to date. In return, RevControl's rate recommendations are updated every 15 minutes as well, and automatically sent to apaleo, from where all the channels are updated too with the new pricing and availability. This dynamic integration ensures that the rates for the next 365 days are perfectly aligned with the market.
Visualization of data
RevControl's powerful algorithm processes a lot of data and although we need all this data to provide accurate price recommendations, we also understand that digging through huge amounts of data is not on any hotelier's daily to-do-list. Therefore, the data in RevControl is presented visually, so it is easy and quick to interpret. Take our dashboard, for example, it shows the data that is used daily, displayed in various visual widgets. One widget shows the pick up of the last 24 hours, and another widget shows the prices of your main competitors for the coming 3 days. In addition, the newest price recommendations for the coming 14 days are pinned on the dashboard. They include a clear mark in case prices on the OTA's are different, to update them with 1 click. Besides the widgets, RevControl publishes a variety of reports based on the reservation data coming from apaleo. It is easy to see the pick-up per segment in a specific period or the current business on the books. This data is also compared to last year, to quickly see the performance. All in all, the instant display of relevant data enables quick action to optimize the revenue strategy.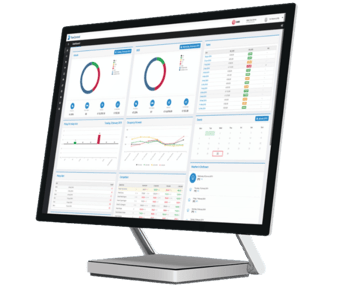 Automated Control
Understanding the data is one thing, actioning on it is a second. And this is where we are really different from other tools. Our software offers the possibility to automate, yet still, be in full control. Our Autopublish functionality enables the user to automatically send the price recommendations to apaleo, yet there is still an element of control in this function: namely the Hybrid Mode. In this mode, the prices are updated automatically for the coming 365 days, but an off-sett of several days can be set up, to ensure the prices for the coming days are checked manually before they are sent. The hotelier also receives an email with all the price changes made.
And that is not all! We have been working hard the last few months to introduce a new feature to even further maximize control and automation. Hoteliers will now be able to set rules for specific rate groups based on occupancy. This means that once the forecasted occupancy hits a certain level (say 80%), RevControl closes certain rate groups automatically, while leaving the most profitable channels open, to increase the bottom line revenue. Or vice versa, where rate groups for the most profitable channels are opened automatically once the occupancy drops unexpectedly below a certain level to generate more bookings, against the best available conditions. This is all done automatically, based on the rules set up by the user, and making use of the amazing API of apaleo.
Improving revenue while reducing costs
Even before we introduced our new feature, hoteliers were already realizing an average uplift in revenue of between 5% and 20% in the first year of working with RevControl. Now that we've introduced automated control of rate types, we expect to increase this even further. All the automated features combined could also mean a further cost reduction, as the tool automates a lot of manual tasks that were done by staff before. And our straightforward reporting and intuitive dashboards turn every user into a Revenue Management professional.
We are confident RevControl is a great choice for hoteliers because we have developed and optimized our algorithm over the years to ensure effective revenue management and great results. Our algorithm takes into account the forecasted occupancy, historical data, and competitor data, and it is this mix of this data that makes our price recommendations very successful.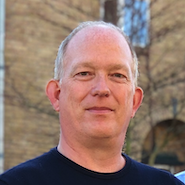 Posted by
Edwin Leenheer
Edwin Leenheer has been in Hospitality for over 30 years and has extensive experience in distribution and Revenue Management. 5 years ago he saw the challenges of hoteliers in regards to pricing their rooms correctly. The systems available then were expensive and clunky and catered for the need of big hotel chains. Therefore he decided to create an native cloud based and open Revenue Management system, focusing on getting great results for independent hoteliers and small groups. Today, RevControl is used by more than 250 hoteliers and has over 50 integrations.