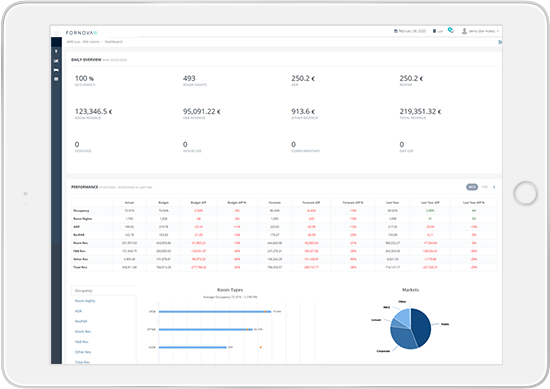 FornovaRI allows smaller and medium-sized hotel chains to benefit from aggregating internal and external data sources from across their operations into one unified dashboard - a trusted single source of actionable revenue intelligence and operational analytics. Consequently, hoteliers can make faster, data-driven decisions to optimize hotel performance.
There's a huge amount of valuable data generated every day by hotels, yet it's siloed often in systems that aren't integrated. Revenue Managers waste significant time having to dip and out of these to create reports and interrogate their data. Reducing the time and effort spent on manually sourcing, verifying and analyzing data in these siloed systems frees up a hotel's Revenue Manager to focus on becoming a strategic partner – better communicating critical data insights across teams and with the executive board and delivering the hotel's business priorities for sustained success.
Likewise, General Managers and Chief Operating Officers (COO) then spend further time collating various reports to give them the insights they need. FornovaRI eliminates data silos and allows better, faster, more accurate reporting – from the Revenue Manager to the general manager and from the general manager to the hotel chain's owner or COO.
Because very often, small changes in day-to-day revenue management can deliver big performance improvements but understanding even basic data such as why there's been a pickup or reduction in room bookings can be a challenge.
With clearly visualized data in easy to use dashboards and reports, Revenue Managers are better placed to identify opportunities, spot trends and improve their forecasting. Creating a pickup report with a few clicks in FornovaRI, for example, allows Revenue Managers to quickly spot an unexpected drop in occupancy and take steps to fill the rooms. Better visualization of OTA data enables helps to protect rate parity and tailor distribution activity.
Having a single, trusted source of Revenue Intelligence data aligns Revenue Managers, sales, marketing, operational and food & beverage teams. With each team able to see the full picture and measure their impact on the hotel's success a truly coordinated strategic approach to optimizing RevPAR and GOPPAR can be implemented and ensures improvements are more likely to be sustained.
We believe Revenue Intelligence is the next generation of revenue management. In fact, Revenue Intelligence tools are now offering a more cost-effective and user-friendly alternative to an RMS. By combining similar feeds to RMS plus additional feeds such as Google Analytics, pick-up reports, food and beverage into one highly visualized dashboard, teams using FornovaRI finally have access to a single source of truth for their hotel's performance.

What's more, unlike an RMS, a Revenue Intelligence tool such as FornovaRI is less disruptive to implement, because an RMS implementation involves more hardware and software than its cloud-based Revenue Intelligence alternative.

At Fornova, we truly value our partnerships around the world, with hotels and technology vendors alike. When we were deciding on the strategic PMS integrations for our latest Hotel Business Intelligence solution, FornovaRI (Fornova Revenue Intelligence), it made sense to join forces with apaleo, because it is a cloud-based solution with an open API.

We believe we are a great fit with apaleo and we are happy to contribute to the growth of its cloud-based app store.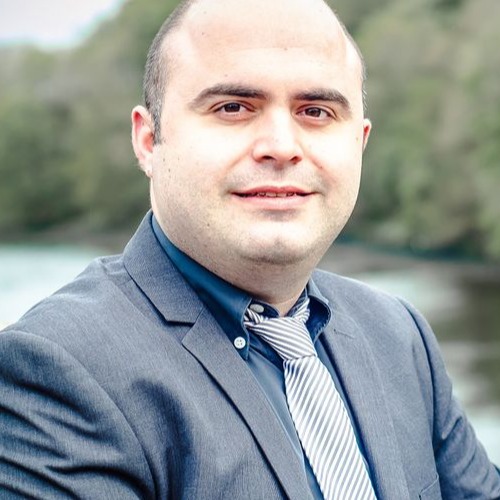 Posted by
Michail Tzouvelekis
As Fornova's marketing leader, Michail gets great satisfaction out of seeing his team and company realize their growth ambitions.