In apaleo's 10 Questions series, we take an inside look at how innovative hoteliers are running their businesses, from how they got in to the hotel industry, to facing their biggest challenges, and how they view the future of hospitality tech. In this installment, we sat down with Martin Duchateau, General Manager of Made in Louise to get his take on what it is like running a charming boutique hotel in the heart of Brussels.
Tell us a little bit about yourself. How did you get into the hospitality industry?
My sister and I have always been interested in hotels and the hospitality industry. We were so interested, in fact, that we both chose to study it! We attended École hôtelière de Lausanne (EHL), and decided to put our learnings into practice! So, in 2011, we bought the old hotel Louise in Brussels to start running our own hotel.
What drew you to this building, and how did you envision your hotel?
The building had a lot of charm, and we knew that together with our mother, who is an interior designer, we could turn the location into a charming and profitable hotel. We got to work and turned the building into a charming 48-room hotel that gives guests the quintessential, authentic Belgian experience with local products, amazing service, and stylish design.
How did technology come into play at your hotel?
I've always been really interested in the latest tech, both in my personal life and for my hotel. I believe that the right mix of technology can help our hotel to improve its services and free up our staff's time so that they can focus on our guests. There were a handful of new, innovative systems that I wanted to use at Made in Louise, for example, Experience Hotel (for CRM), Profit Intelligence (for analytics), Cubilis (Channel Management). The only problem was that none of them could connect to our old-school property management system (PMS).
That sounds like a problem – how did you solve it?
There was only one clear solution – to change from a legacy PMS to a next-generation one that can easily connect all the systems that I wanted to use. That's how we found apaleo, which made it simple to connect all these tools.
How long did it take for your team to learn the new system?
Our team tested the system and was comfortable using it with just a short webinar from the apaleo team. It is really simple to set up and use without complicated (and costly) trainings with external consultants. This has worked well for us, especially when training new interns, which rotate every six months or so.
What is one of your favorite things about working with apaleo?
Aside from the product being ultra-connected to all systems that I want to use, the team, hands down, has the best support and is constantly improving the product based on our feedback. We receive weekly updates with new features, and someone is always available when we have questions. This is the kind of service that we expect from a company working in hospitality, but it isn't the norm with most tech providers.
Where do you see the hospitality industry headed in the coming year(s)?
I envision a massive shift from legacy systems to open property management systems. This really is the way forward for hotels if they want to be able to keep up with advances in technology. Once set up with an open system, hotels are equipped to take on any new innovations that enter the market, from voice technology to robots to something new that hasn't even been invented yet. Anything can be connected!
What does Made in Louise do to really wow its guests?
We focus on putting the guest front and center throughout his or her entire guest journey. When guests arrive, they are greeted in a cozy atmosphere with our team's smiling faces. We call guests by name and remember repeat visitors. We'll offer them a handcrafted, local Belgian beer or recommend local restaurants. These small touches build loyalty and long-lasting relationship with our guests.
What impresses you most when you visit a hotel?
For me, it is really all about customer service. When I arrive, I want to be greeted with a smile, and if it is a hotel that I have visited often, I expect to be welcomed back and that all my preferences are remembered. Oh, and the bed. I have to have a really comfortable bed. 😊
Last but not least, what is the strangest request you got from your guests?
We really receive a lot of strange requests. My favorite one is when guests demand to sleep far away from the WiFi antennas. Some of them even bring their own devices to measure electromagnetic waves. 😊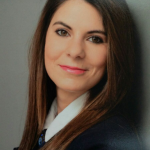 Posted by
Katarina Simic
Katarina is apaleo's marketing manager, responsible for content, events, campaigns and so much more. After studying law, Katarina was a legal consultant for the city of Zagreb. However, it was in hospitality that Katarina really found her passion. She went on to run a small, family-owned hotel in Croatia and enjoyed it so much that she decided to return to school to get her MBA in International Tourism Management. During this time, she was a project manager for Hochschule Bremen, responsible for developing brand strategies for key regions.